Nuts and Bolts [With Paint Brush and Paint Box]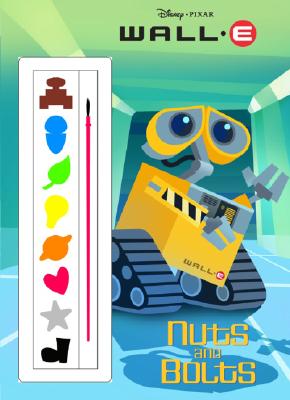 Nuts and Bolts [With Paint Brush and Paint Box]
Random House Disney, Paperback, 9780736425216, 48pp.
Publication Date: May 13, 2008
* Individual store prices may vary.
Not Currently Available for Direct Purchase
or
Shop Local
Enter your zip code below to purchase from an indie close to you.
Description
WITH THE INCLUDED paint tray and brush, kids can add their own creative touches to the colossal collection of robots from Disney Pixar's WALL E
About the Author




Joe Swing is an engineer! He has stayed in Maine, but he graduated from the oldest University in Europe and he currently lives and works in Emilia Romagna. Since the 80's, he has been fascinated with mnemonic methods, learning tools, creativity, speed reading... and comics. He has written and taught with the aim of improving and making the capacity to learn and understand more widespread, emphasizing how to make time spent studying more efficient. He had been wanting to create some kind of comic alphabet-learning tool for a long time, to make it easier for children aged 2 and over to learn the shapes of the alphabet letters - and so he came up with "The Engineer's alphabet-learning tool." Thanks to his collaboration with Silvano Scolari, another dream came true: that of extending the initial idea to an alphabet-learning tool using just Animals and so "Animals MIME the ABC. An astonishing alphabet-learning tool!" was created. Silvano Scolari, a professional illustrator, graduate of the Institute of Art and graduate of the Academy of Fine Arts in Bologna in Painting, has been collaborating with Disney Italia since 1990, and currently works with "Disney Academy" and "Disney Global." He has been a key player in various projects, such as "Le jour de Magiciens," imaginary character illustrated by Marco Nizzoli, published in France by 'Umanoidi Associati' publishing house, colour printing of the two Graphic novels entitled "Pirates of the Caribbean" and "UP" for Disney, cover for Princess Magazine, Toy Story Magazine, and Muppet Magazine.