Whispers from the Woods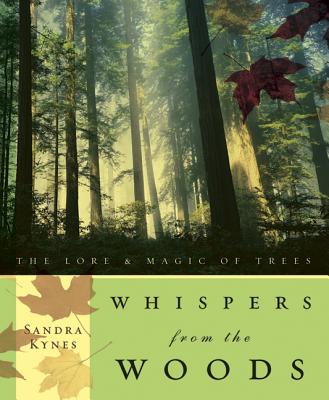 Whispers from the Woods
The Lore & Magic of Trees
Llewellyn Publications, Paperback, 9780738707815, 273pp.
Publication Date: February 1, 2006
* Individual store prices may vary.
Buy at Local Store
Enter your zip code below to purchase from an indie close to you.
or
Buy Here
Description
A walk in the woods makes it easy to understand the awe and reverence our ancestors had for trees. It speaks to something deep and primal within us-something we don't hear as often as we should.
By exploring a variety of mysteries and traditions of trees, Whispers from the Woods helps readers get reacquainted with the natural world and find their place in the earth's rhythm. Covering more than just Celtic Ogham and tree calendars, this book includes meditation, shamanic journeys, feng shui, spellcraft, and ritual. In addition, it has a reference section with detailed information on fifty trees, which includes seasonal information, lore, powers, attributes, and more.
Finalist for the Coalition of Visionary Resources Award for Best Wiccan/Pagan Book.
About the Author
Sandra Kynes is an explorer of myth and magic, and a member of the Order of Bards, Ovates and Druids. Her inquisitiveness has led her to investigate the roots of her beliefs and to integrate her spiritual path with everyday life. Sandra likes developing creative ways to explore the world, which serves as the basis for her books. She has lived in New York City, Europe, England, and now New England. In addition to writing, Sandra is a yoga instructor and Reiki practitioner and loves connecting with the natural world through gardening, hiking, and ocean kayaking. Her work has been featured in various Llewellyn publications, Utne Reader, The Portal magazine, Circle Magazine, and The Magical Buffet website. Her books include: Star Magic (2015), Llewellyn's Complete Book of Correspondences (2013), Mixing Essential Oils for Magic (2013), Sea Magic (2008), Your Altar: Creating a Sacred Place for Prayer and Meditation (2007), and Whispers from the Woods (2006).