Dead by Any Other Name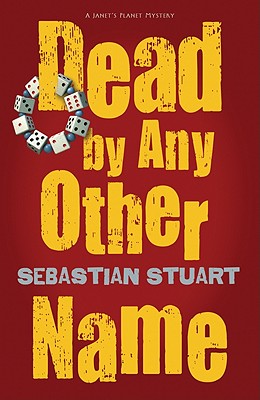 Dead by Any Other Name
Midnight Ink, Paperback, 9780738723174, 253pp.
Publication Date: October 2011
* Individual store prices may vary.
Shop Local
Enter your zip code below to find indies closest to you.
Description
Hunting the Hudson River valley for cast-off treasures is usually low-stress for Janet Petrocelli, a former shrink who now owns a used-stuff shop. But her insatiable curiosity kicks in when she gets a call from Natasha Wolfson, a high-strung singer and songwriter. The girl is desperate to unload her funky jewelry for a little fast cash so she can move to Los Angeles--and escape some serious trouble. Hours after meeting with Janet, the tormented rising star allegedly leaps to her death. Suspecting foul play, Janet noses into Natasha's life and gets drawn into an eccentric enclave ruled by the rich and infamous. From a hotbed of corruption at the New York State capital to an exotic pleasure house hidden deep in the Catskills, Janet's obsession with the case leads her closer to the shocking truth.
About the Author
Sebastian Stuart has published four novels under his own name, including The Hour Between, winner of the Ferro-Grumley Award and an NPR Season's Readings selection; The Mentor, a psychological thriller published in the U.S. and Great Britain; and To the Manor Dead, a mystery set in the Hudson Valley. He co-wrote (with Dr. Judy Goldstein) the novel24-Karat Kids, a national bestseller published in eight languages; and ghostwrote the novelCharm!by Kendall Hart, a New York Times bestseller. As senior editor of e-book publisher New Word City, Stuart has written over two dozen original non-fiction e-books.