Bestest. Ramadan. Ever.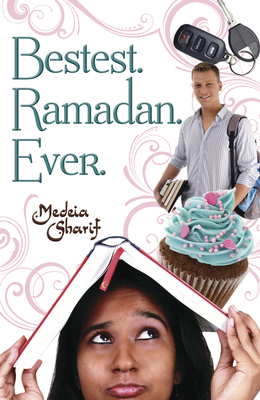 Bestest. Ramadan. Ever.
Flux, Paperback, 9780738723235, 298pp.
Publication Date: July 8, 2011
* Individual store prices may vary.
Buy at Local Store
Enter your zip code below to purchase from an indie close to you.
or
Buy Here
Description
No pizza. No boyfriend. (No life.)
Okay, so during Ramadan, we're not allowed to eat from sunrise to sunset. For one whole month. My family does this every year, even though I've been to a mosque exactly twice in my life. And it's true, I could stand to lose a few pounds. (Sadly, my mom's hotness skipped a generation.) But is starvation really an acceptable method? I think not.Even worse, my oppressive parents forbid me to date. This is just cruel and wrong. Especially since Peter, a cute and crushable artist, might be my soul mate. Figures my bestest friend Lisa likes him, too. To top it off, there's a new Muslim girl in school who struts around in super-short skirts, commanding every boy's attention--including Peter's. How can I get him to notice me? And will I ever figure out how to be Muslim and American?Praise: "A humorous, hip look at the ups and downs of fasting for Ramadan within the context of intergenerational and cultural challenges."--KIRKUS REVIEWS"I love Almira Abdul--the honest, tell-it-like-it-is, funny, and very real main character of Medeia Sharif's wonderful, eye-opening debut."--Melissa Senate, author of SEE JANE DATE
"Bestest. Ramadan. Ever. deftly combines humor and poignancy with an authentic teen voice set against the multicultural background of vibrant Miami and Almira's loving yet strict Muslim family."--Paula Yoo, author of SIXTEEN YEARS IN SIXTEEN SECONDS and GOOD ENOUGH
"I laughed out loud as Almira struggled to fit in with her traditional family as well as the rest of the world."--Sydney Salter, author of MY BIG NOSE AND OTHER NATURAL DISASTERS.
About the Author
Medeia Sharif (Miami Beach, FL) is a Kurdish-American author and high school English teacher. She received her master's degree in psychology from Florida Atlantic University. Bestest. Ramadan. Ever. is her debut novel.