Nazareth Child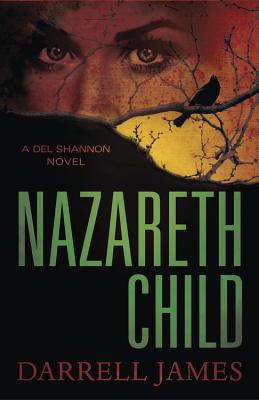 Nazareth Child
Midnight Ink, Paperback, 9780738723693, 350pp.
Publication Date: September 8, 2011
* Individual store prices may vary.
Buy Now
or
Shop Local
Enter your zip code below to purchase from an indie close to you.
Description
A smart and determined field operative in Tucson, Del Shannon has earned a reputation for being nearly invincible in tracking down missing persons. Ironically, the only person Del has not been able to locate is the mother she's never known. Deep in the Appalachian hills of Kentucky, the Feds are investigating Nazareth Church, an isolated religious compound led by faith healer Silas Rule. People desperate for salvation are giving up everything they own—and are never heard from again.
Del is recruited when the FBI discovers that her father owns an abandoned house in the clannish community. Hoping to locate her mother, she goes undercover with ATFE agent Frank Falconet, a New Yorker who is battling his own demons. Caught in a deadly web of lies, scheming, and righteous threats of damnation, Del risks everything to find the truth. What secrets is Nazareth Church hiding? And could Silas Rule hold the key to her mother's past?
Nazareth Child won the Left Coast Crime Eureka Award for Best First Novel
Nazareth Child is a finlist for the Anthony Award in the category of Best First Novel
Nazareth Child is a finlist for the Macavity Award in the category of Best First Mystery Novel.
About the Author
As co-founder of James & Jordan, an Executive Search Firm based in Sugar Land, TX, Darrell has over 20 years of experience in recruiting, human resources, and diversity with the demonstrated expertise in designing, implementing, and managing strategic recruitment and training initiatives. Darrell was the Vice President of Hudson Inclusion Solutions Recruitment Services of the Hudson Highland Group. He was responsible for the development and delivery of diversity search and recruitment consulting services with both internal and external clients. Darrell's client list included multiple Fortune 500 companies such as American Express, MTV Networks, Coke, Frito Lay, and HSBC Bank. Previously, Darrell had been in numerous HR leadership roles for companies such as the Houston Rockets, Deloitte, Motorola, and Arizona State University. He is actively involved in several professional organizations, including: Society of Human Resource Management/HRHouston; National Black MBA; and National Association of African Americans in Human Resources (NAAAHR). Darrell is the Immediate Past President of the Houston NAAAHR Chapter, and currently the President of the Houston Black MBA Chapter. Darrell graduated with a Bachelor of Science in Business Administration from Grand Canyon University, and has a M.Ed. in Higher Education Administration from Arizona State University.