Renegade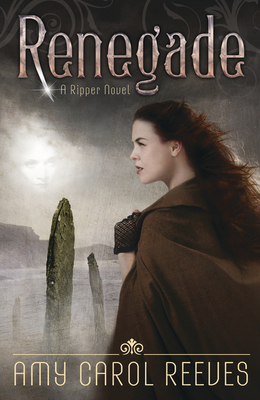 Renegade
Flux, Paperback, 9780738732626, 346pp.
Publication Date: April 2013
* Individual store prices may vary.
Buy Now
or
Shop Local
Enter your zip code below to purchase from an indie close to you.
Description
"She hungered again as she had not in twenty years. For blood.''
The Conclave--a secret group with twisted ideals and freakish practices--has been wiped out, thanks to Arabella Sharp. But Abbie has no time to rest. Terrifying visions of a sea beast plague her, and strange encounters lurk around every turn. She only knows one thing for certain: there's a new malevolence afoot.
Meanwhile, fishermen are being killed, their partially devoured bodies washing up on the shores of Scotland. Is the Ripper responsible? Or have the Conclave's horrible experiments left behind something more monstrous? Drawn reluctantly into the mystery, Abbie fears the worst when her beloved Dr. William Siddal vanishes. To save the man she loves, Abbie must journey to the Orkney Isles before time runs out--putting her own life in danger as she confronts the Conclave's sinister past.
Praise for Ripper "Reeves's debut is a chilling reimagining of London in 1888, haunted by Jack the Ripper."--Publishers Weekly
"Well written, Ripper will appeal to teen readers, especially fans of Cassandra Clare's Infernal Devices series. Reeves cleverly uses one of the most heinous figures from history to tell a gothic tale with a paranormal twist."--VOYA
About the Author
Amy Carol Reeves has a PhD in 19th century British Literature and a master's degree in British Literature from the University of South Carolina. She became entranced by the idea for Ripper, her debut novel, after meeting Donald Rumbelow, a world-recognized expert on Jack the Ripper. Reeves is currently an adjunct professor at the University of South Carolina, and lives with her husband and two children in Columbia, S.C. For more information, visit her online at: AmyCarolReeves.com.