Hot Rocks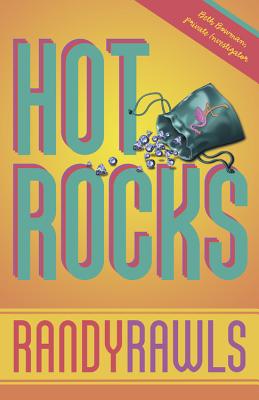 Hot Rocks
Midnight Ink, Paperback, 9780738734132, 360pp.
Publication Date: November 2012
* Individual store prices may vary.
Shop Local
Enter your zip code below to find indies closest to you.
Description
South Florida private eye Beth Bowman's latest philandering-husband case has ended with a nasty bump on the head and a smoking gun--her own. The good news is that neurologist Dr. David Rassmussen is keeping the cops off her tail . . . and charming her off her feet. The bad news? An ill-mannered thug is trying to turn Bowman into a permanent hood ornament.
Setting out to find the "client" who set her up, Bowman gets friendly with the hunky Dr. Rassmussen--and gets unfriendly with a couple of ne'er-do-well thugs for hire. As her investigation takes her closer to an enticing stash of high-priced ice, it's up to Bowman and an army of guardian street people to save her reputation and her life.
About the Author
Randy Rawls is a retired US Army officer and Department of Defense civilian. He is the author of the Ace Edwards, Dallas P.I. series, short stories in various anthologies, and Thorns on Roses, a South Florida thriller. Rawls is a member of Mystery Writers of America and resides in South Florida. For more information, visit RandyRawls.com.