A Confusion of Princes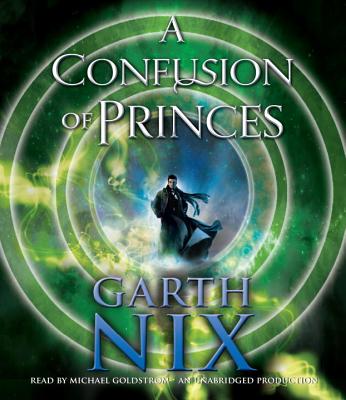 A Confusion of Princes
Listening Library, Compact Disc, 9780739368268
Publication Date: May 22, 2012
* Individual store prices may vary.
Shop Local
Enter your zip code below to find indies closest to you.
Description
You d think being a Prince in a vast intergalactic empire would be about as good as it gets. Particularly when Princes are faster, smarter, and stronger than normal humans. Not to mention being mostly immortal.
But it isn t as great as it sounds. Princes need to be hard to kill as Khemri learns the minute he becomes one for they are always in danger. Their greatest threat? Other Princes. Every Prince wants to become Emperor, and the surest way to do so is to kill, dishonor, or sideline any potential competitor. There are rules, but as Khemri discovers, rules can be bent and even broken.
There are also mysteries. Khemri is drawn into the hidden workings of the Empire and is dispatched on a secret mission. In the ruins of space battle he meets a young woman, called Raine, who challenges his view of the Empire, of Princes, and of himself.
But Khemri is a Prince, and even if he wanted to leave the Empire behind, there are forces there that have very definite plans for his future. . . .
About the Author
Garth Nix is the bestselling author of many award-winning books, including The Abhorsen Trilogy, The Seventh Tower series, The Keys to the Kingdom series, and The Troubletwisters series (with Sean Williams). Garth lives in Sydney, Australia with his family and two budgerigars, who entertain many visiting parrots, but pretend not to be home when the neighbor's cats come by.

Michael Goldstrom is a Juilliard-trained actor and comedian. He has appeared on Comedy Central, HBO, A&E, NBC, and ABC, as well as on and off Broadway. A native of San Francisco, Goldstrom currently lives in Los Angeles.