Lincoln's Emancipation Proclamation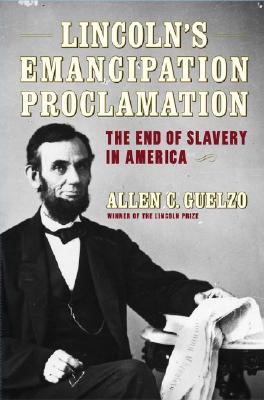 Lincoln's Emancipation Proclamation
The End of Slavery in America
Simon & Schuster, Hardcover, 9780743221825, 352pp.
Publication Date: February 1, 2004
* Individual store prices may vary.
Not Currently Available for Direct Purchase
or
Shop Local
Enter your zip code below to purchase from an indie close to you.
Description
No other words in American history changed the lives of so many Americans as this plain, blunt declaration from Abraham Lincoln's Emancipation Proclamation. But no other words in American history have been so often passed over or held up to greater suspicion.
Born in the struggle of Lincoln's determination to set slavery on the path to destruction, it has remained a document of struggle, as conflicting interpretations and historical mysteries swirl around it. What were Lincoln's real intentions? Was he the Great Emancipator or just a Great Fixer? What slaves did the Proclamation actually free? Or did the slaves free themselves? Why is the language of the Proclamation so bland, so legalistic, so far from the soaring eloquence of the Gettysburg Address?
Prizewinning Lincoln scholar Allen C. Guelzo presents, for the first time, a full scale study of Lincoln's greatest state paper. Using unpublished letters and documents, little- known accounts from Civil War-era newspapers, and Congressional memoirs and correspondence, Guelzo tells the story of the complicated web of statesmen, judges, slaves, and soldiers who accompanied, and obstructed, Abraham Lincoln on the path to the Proclamation.
The crisis of a White House at war, of plots in Congress and mutiny in the Army, of one man's will to turn the nation's face toward freedom -- all these passionate events come alive in a powerful and moving narrative of Lincoln's, and the Civil War's, greatest moment.
About the Author
Allen C. Guelzo is the Henry R. Luce Professor of the Civil War Era at
Gettysburg College, where he also directs the Civil War Era Studies Program and
The Gettysburg Semester. He is the author of Abraham Lincoln: Redeemer
President (1999) and Lincoln's Emancipation Proclamation: The End of
Slavery in America (2004), both of which won the Lincoln Prize. He has
written essays and reviews for The Washington Post, The Wall Street
Journal, Time, the Journal of American History, and many other
publications.