Past Perfect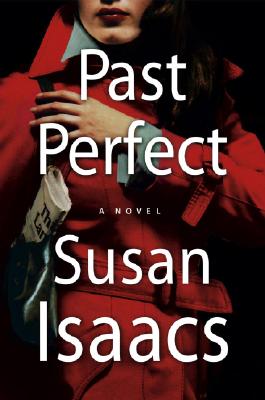 Past Perfect
Scribner, Hardcover, 9780743242165, 352pp.
Publication Date: February 13, 2007
* Individual store prices may vary.
Not Currently Available for Direct Purchase
or
Shop Local
Enter your zip code below to purchase from an indie close to you.
Description
From the "New York Times"-bestselling author of "Compromising Positions" comes this compelling novel about a successful television writer who, years earlier, was ousted from the CIA and now finds herself back in the game.
About the Author
Susan Isaacs, novelist, essayist and screenwriter, was born in Brooklyn and educated at Queens College. After leaving school, she worked as an editorial assistant at Seventeen magazine. In 1968, Susan married Elkan Abramowitz, then a federal prosecutor. She became a senior editor at Seventeen but left in 1970 to stay home with her newborn son, Andrew. Three years later, she gave birth to a daughter, Elizabeth. During this time she freelanced, writing political speeches as well as magazine articles. Elkan became a criminal defense lawyer.
In the mid-seventies, Susan got the urge to write a novel. A year later she began working on what was to become Compromising Positions, a whodunit set on suburban Long Island. It was published in 1978 by Times Books and was chosen a main selection of the Book-of-the-Month Club. Her second novel, Close Relations, a love story set against a background of ethnic, sexual and New York Democratic politics (thus a comedy), was published in 1980 by Lippincott and Crowell and was a selection of the Literary Guild. Her third, Almost Paradise, was published by Harper & Row in 1984, and was a Literary Guild main selection; in this work Susan used the saga form to show how the people are molded not only by their histories, but also by family fictions that supplant truth. All of Susan's novels have been New York Times bestsellers. Her fiction has been translated into thirty languages.
In 1985, she wrote the screenplay for Paramount's Compromising Positions, which starred Susan Sarandon and Raul Julia. She also wrote and co-produced Touchstone Picture's Hello Again. The 1987 comedy starred Shelley Long and Judith Ivey.
Her fourth novel, Shining Through, set during World War II, was published by Harper & Row in 1988. Twentieth-Century Fox's film adaptation starred Michael Douglas and Melanie Griffith. Her fifth book, Magic Hour, a coming-of-middle-age novel as well as a mystery, was published in January 1991. After All These Years was published in 1993; critics lauded it for its strong and witty protagonist. Lily White came out in 1996 and Red, White and Blue in 1998. All the novels were published by HarperCollins and were main selections of the Literary Guild. In 1999, Susan's first work of nonfiction, Brave Dames and Wimpettes: What Women Are Really Doing on Page and Screen, was published by Ballantine's Library of Contemporary Thought. During 2000, she wrote a series of columns on the presidential campaign for Newsday. Long Time No See, a Book of the Month Club main selection, was published in September 2001; it was a sequel to Compromising Positions. Susan's tenth novel, Anyplace I Hang My Hat, was published in fall 2004.
Susan Isaacs is a recipient of the Writers for Writers Award and the John Steinbeck Award. She serves as chairman of the board of Poets & Writers and is a past president of Mystery Writers of America. She is also a member of the National Book Critics Circle, The Creative Coalition, PEN, the American Society of Journalists and Authors, the International Association of Crime Writers, and the Adams Round Table. She sits on the boards of the Queens College Foundation, the Walt Whitman Birthplace Association, the North Shore Child and Family Guidance Association, the Nassau County Coalition Against Domestic Violence and is an active member of her synagogue. She has worked to gather support for the National Endowment of the Arts' Literature Program and has been involved in several anti-censorship campaigns. In addition to writing books, essays and films, Susan has reviewed books for the New York Times, Los Angeles Times, Washington Post and Newsday and written about politics, film and First Amendment issues. She lives on Long Island with her husband.