The Wandering Hill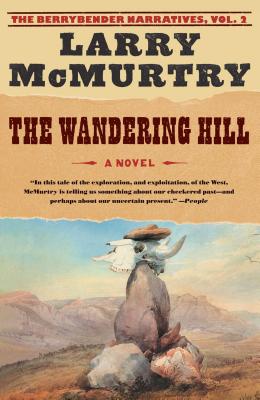 The Wandering Hill
Simon & Schuster, Paperback, 9780743262705, 320pp.
Publication Date: August 2005
* Individual store prices may vary.
Shop Local
Enter your zip code below to find indies closest to you.
Description
In The Wandering Hill, Larry McMurtry continues the story of Tasmin Berrybender and her eccentric family in the still unexplored Wild West of the 1830s. Their journey is one of exploration, beset by difficulties, tragedies, the desertion of trusted servants, and the increasing hardships of day-to-day survival in a land where nothing can be taken for granted. By now, Tasmin is married to the elusive young mountain man Jim Snow (the "Sin Killer").
On his part, Jim is about to discover that in taking the outspoken, tough-minded, stubbornly practical young aristocratic woman into his teepee he has bitten off more than he can chew. Still, theirs is a great love affair and dominates this volume of Larry McMurtry's The Berrybender Narratives, in which Tasmin gradually takes center stage as her father loses his strength and powers of concentration, and her family goes to pieces stranded in the hostile wilderness.
The Wandering Hill (which refers to a powerful and threatening legend in local Indian folklore) is at once literature on a grand scale and riveting entertainment by a master storyteller.
About the Author
Born and raised in Texas, Larry McMurtry is an award-winning novelist, essayist, Oscar-winning screenwriter, and avid book collector. His novels include The Last Picture Show, Terms of Endearment, and Lonesome Dove. He lives in Archer City, Texas.
Praise For The Wandering Hill…
New York Times Book Review Exquisite descriptions....Simply irresistible storytelling, rich and satisfying.