The Island House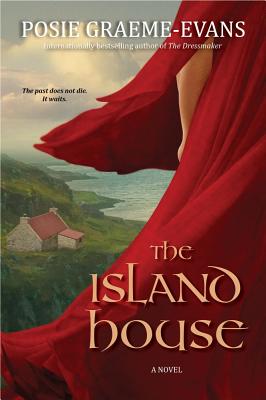 The Island House
Atria Books, Paperback, 9780743294430, 451pp.
Publication Date: June 26, 2012
* Individual store prices may vary.
Shop Local
Enter your zip code below to find indies closest to you.
Description
From the internationally bestselling author of The Dressmaker comes an unforgettable novel about a young archaeologist who unearths ancient secrets, a tragic romance, and Viking treasure on a remote Scottish island.

One warm, rainy summer, Freya Dane, a PhD candidate in archaeology, arrives on the ancient Scottish island of Findnar. Estranged as a child from her recently dead father, himself an archaeologist, Freya yearns to understand more about the man, his work on the island, and why he left her mother so many years ago. It seems Michael Dane uncovered much of Findnar's Viking and Christian past through his search for an illusive tomb, and Freya continues his work. The discoveries she is destined to make, far greater than her father's, will teach her the true meaning of love and of loss.

AD 800, and a wandering comet, an omen of evil, shines down on Findnar. The fears of the locals are justified. In a Viking raid, Signy, a Pictish girl, loses her entire family. Taken in by survivors of the island's Christian community, she falls in love with an injured Viking youth left behind by the raiders and is cast out. Confused and bereft, eventually she becomes a nun, a decision that will unleash tragedy as she is plunged into the heart of a war between three religions. Forced to choose among her ancestors' animist beliefs, her adopted faith, and the man she loves, Signy will call out to Freya across the centuries. Ancient wrongs must be laid to rest in the present and the mystery at the heart of Findnar's violent past exposed.

In time the comet will return, a link between past and present. But for these two women, time does not exist. For them, the past will never die. It has waited for them both.
About the Author
Posie Graeme-Evans is the author of five novels, including "The Island House" and "The Dressmaker". She has worked in the Australian film and television industry for the last thirty years as an editor, director, and producer on hundreds of primetime TV programs, including "McLeod's Daughters "and "Hi-5". She lives in Tasmania with her husband and creative partner, Andrew Blaxland. Visit her website at PosieGraemeEvans.com.
Praise For The Island House…
"The storytelling is so strong, the characters so engaging... First-rate commercial fiction." —Kirkus Reviews (starred)

"This new novel by the author of The Dressmaker should come with a neon sign alerting readers for what's in store: a complex plot alternating between present-day and first-century Scotland that's bursting at the seams with romance, intrigue, visions from the past, Viking marauders, battles, and lost treasure. Historical detail abounds.... Whether a mystery, a romance, a thriller, or historical fiction, this is the perfect summer read for those who want a mix of all those genres. Lots for book groups to discuss. Reading guide included." —Library Journal