Mount Vernon Love Story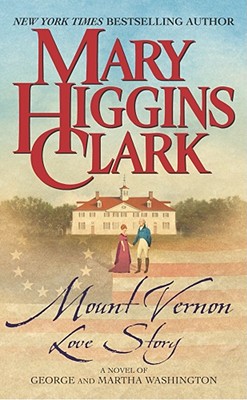 Mount Vernon Love Story
A Novel of George and Martha Washington
Pocket Books, Mass Market Paperbound, 9780743448949, 272pp.
Publication Date: June 3, 2003
* Individual store prices may vary.
Buy Now
or
Shop Local
Enter your zip code below to purchase from an indie close to you.
Description
In "Mount Vernon Love Story" -- famed suspense writer Mary Higgins Clark's long-out-of-print first novel -- the bestselling author reveals the flesh-and-blood man who became the "father of our country" in a story that is charming, insightful, and immensely entertaining.
Always a lover of history, Mary Higgins Clark wrote this extensively researched biographical novel and titled it "Aspire to the Heavens," after the motto of George Washington's mother. Published in 1969, the book was more recently discovered by a Washington family descendant and reissued as "Mount Vernon Love Story." Dispelling the widespread belief that although George Washington married Martha Dandridge Custis, he reserved his true love for Sally Carey Fairfax, his best friend's wife, Mary Higgins Clark describes the Washington marriage as one full of tenderness and passion, as a bond between two people who shared their lives -- even the bitter hardship of a winter in Valley Forge -- in every way. In this author's skilled hands, the history, the love, and the man come fully and dramatically alive.
About the Author
Mary Higgins Clark, #1 international and "New York Times "bestselling author, has written thirty-four suspense novels; three collections of short stories; a historical novel, "Mount Vernon Love Story"; two children s books, including "The Magical Christmas Horse"; and a memoir, "Kitchen Privileges. "With her daughter Carol Higgins Clark, she has coauthored five more suspense novels. She also wrote "The Cinderella Murder "with bestselling author Alafair Burke. Her books have sold more than 100 million copies in the United States alone.