No Place Like Home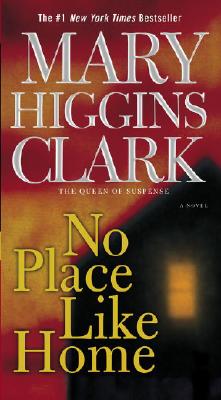 No Place Like Home
Pocket, Mass Market Paperback, 9780743497282, 496pp.
Publication Date: April 1, 2006
* Individual store prices may vary.
Not Currently Available for Direct Purchase
or
Shop Local
Enter your zip code below to purchase from an indie close to you.
Description
In a riveting thriller from the #1 bestselling Queen of Suspense, a young woman is ensnared into returning to the childhood home she wanted to leave behind forever -- and where her hidden past emerges with a new and deadly twist.
Ten-year-old Liza Barton shoots her mother while trying to protect her from her violent husband -- Liza's stepfather. While the death is ruled accidental, the tabloids still compare Liza to the child murderess Lizzie Borden.
Liza's adoptive parents change her name to Celia and try to erase all traces of her past. Widowed after a brief marriage in which she had a son, Jack, she remarries a young lawyer. Celia is happy until, on her birthday, he presents her with a gift -- the house where she killed her mother. On moving in, they find the words LITTLE LIZZIE'S PLACE - BEWARE painted in red letters on the lawn. When the real estate agent who sold the house to her husband is murdered, she becomes a suspect. As she struggles to prove her innocence, Celia and her little son are being stalked by the killer.
About the Author
Mary Higgins Clark's books are world-wide bestsellers. In the U.S. alone, her books have sold over 85 million copies.
She is the author of twenty-seven previous suspense novels. Her first book, a biographical novel about George Washington, was re-issued with the title, Mount Vernon Love Story, in June 2002. Her memoir, Kitchen Privileges, was published by Simon & Schuster in November 2002. Her first children's book, Ghost Ship, illustrated by Wendell Minor, was published in April 2007 as a Paula Wiseman Book/Simon & Schuster Books for Young Readers.
She is co-author, with her daughter Carol Higgins Clark, of four holiday suspense novels Deck the Halls (2000), He Sees You When You're Sleeping (2001), The Christmas Thief (2004) and Santa Cruise (2006).
Mary Higgins Clark was chosen by Mystery Writers of America as Grand Master of the 2000 Edgar Awards. An annual Mary Higgins Clark Award sponsored by Simon & Schuster, to be given to authors of suspense fiction writing in the Mary Higgins Clark tradition, was launched by Mystery Writers of America during Edgars week in April 2001. She was the 1987 president of Mystery Writers of America and, for many years, served on their Board of Directors. In May 1988, she was Chairman of the International Crime Congress.