The Age of Ecology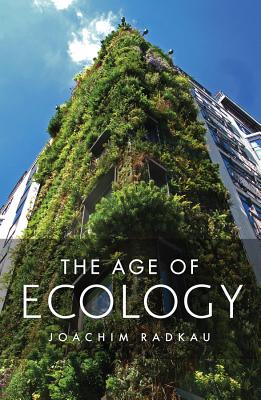 The Age of Ecology
A Global History
Polity Press, Hardcover, 9780745662169, 546pp.
Publication Date: April 7, 2014
* Individual store prices may vary.
Buy Now
or
Shop Local
Enter your zip code below to purchase from an indie close to you.
Description
This book is the first major study of the history of environmentalism, from its origins in romanticism and the nature cults of the late 18th century to the global environmental movements of today. Radkau shows that this is not a single story of the steady ascent of environmentalism but rather a multiplicity of stories, each with its own dramatic tension: between single-issue movements and the challenges posed by the interconnection of environmental issues, between charismatic leaders and bureaucratic organizations, and between grassroot movements and global players. While the history can be traced back several centuries, environmentalism has flourished since the 'environmental revolution' of 1970, spurred on by the Chernobyl nuclear disaster in 1986 and the growing concern about global warming. While environmentalists often opposed the scientific mainstream, they were also often led by scientific knowledge. Environmentalism is the true Enlightenment of our time so much so that we can call our era 'the age of ecology'. This timely and comprehensive global history of environmentalism will be essential reading for anyone concerned with the most pressing global issues of our time.
About the Author


Andrea Reiter is a Research Fellow at the School of Modern Languages, Univeristy of Southampton, UK.