Farming in the 1920s and '30s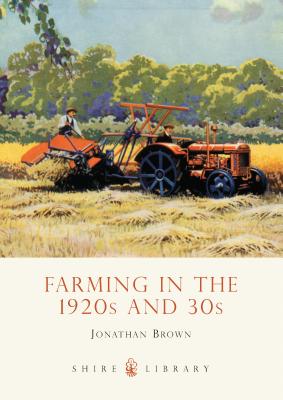 Farming in the 1920s and '30s
Shire Publications, Paperback, 9780747810940, 64pp.
Publication Date: April 17, 2012
* Individual store prices may vary.
Shop Local
Enter your zip code below to find indies closest to you.
Description
After answering the call to feed the nation during the First World War, the farmer of the 1920s had to settle down to a peace time of low prices for his produce. A new generation of farmers and workers had to face the challenges of farming in recession. How they did so is the focus of this book - the changes on the farm of the 1920s and 1930s: what it produced and where, the new techniques and machines for a new age.
About the Author
Evan W. Dorren is an investor, entrepreneur, consultant, husband, father, and veteran of both Corporate America and the U.S. Marine Corps. He is the founder and Investment Relations Director at Castellar Investments, LLC, a real estate investment firm based in Northern Virginia. He is also the founder and curator of ReTHiNK and Get Free, an online resource for people seeking to enrich their working lives. Evan lives in the Washington, D.C. metropolitan area with his wife and two children.