Colonial Food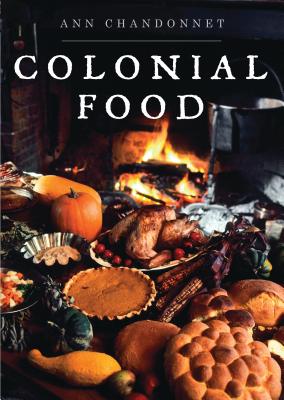 Colonial Food
Shire Publications, Paperback, 9780747812401, 64pp.
Publication Date: June 18, 2013
* Individual store prices may vary.
Buy Now
or
Shop Local
Enter your zip code below to purchase from an indie close to you.
Description
Of the one hundred Pilgrims who settled at Plymouth in 1620, nearly half had died within months of hardship, starvation or disease. One of the colony's most urgent challenges was to find ways to grow and prepare food in the harsh, unfamiliar climate of the New World. From the meager subsistence of the earliest days and the crucial help provided by Native Americans, to the first Thanksgiving celebrations and the increasingly sophisticated fare served in inns and taverns, this book provides a window onto daily life in Colonial America. It shows how European methods and cuisine were adapted to include native agriculture such as maize, potatoes, beans, peanuts and tomatoes, and features a section of authentic menus and recipes, including apple tansey and crab soup, which can be used to prepare your own colonial meals.
About the Author
As a child, Ann Chandonnet went about muttering phrases like "beautiful pea green boat" and "Flopsy, Mopsy, Cottontail, and Peter." This affected her mind permanently, and she became a writer. She was a feature writer for The Anchorage Times for ten years, and has also written for the Anchorage Daily News, Alaska magazine, the Christian Science Monitor, and Early American Life. Her most recent newspaper work was for the Juneau Empire, where she was a feature writer and for three years covered the police and court beat.

Ann also writes poetry and cookbooks, including The Alaska Heritage Seafood Cookbook and Gold Rush Grub (which was selected by the American Association of School Librarians as an Outstanding Book for 2006), a commentary and collection of authentic historical recipes, from the University of Alaska Press. She is also the author of Alaska's Arts, Crafts & Collectibles, which is in its second printing. Chandonnet's previous book for children is Chief Stephen's Parky, historical fiction set in the Athabascan village of Knik, Alaska, in 1898.