Playing with Bones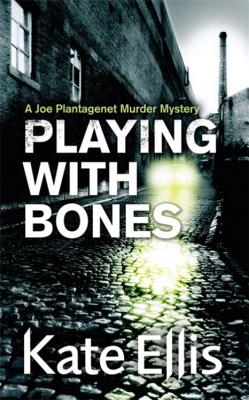 Playing with Bones
Piatkus Books, Hardcover, 9780749909321, 311pp.
Publication Date: September 2009
* Individual store prices may vary.
Shop Local
Enter your zip code below to find indies closest to you.
Description
Singmass Close has a sinister past. Reputedly haunted by the ghosts of children, in the 1950s it was the hunting ground of the Doll Strangler, a ruthless killer who was never brought to justice. Now DI Joe Plantagenet wonders whether a copycat killer is at work when the strangled body of teenager Natalie Parkes is found with a mutilated doll lying by her side. With the recent disappearance of a young female model and an escaped convict at large, this new, horrific murder stretches Joe's team to their limit. But as the bodies start mounting up and Joe's questioning brings him closer to the real strangler, he comes to suspect a shocking connection between all three cases.
About the Author
Kate Ellis was born and brought up in Liverpool and she studied drama in Manchester. She worked in teaching, marketing and accountancy before first enjoying writing success as a winner of the North West Playwrights competition. Crime and mystery stories have always fascinated her, as have medieval history and archaeology which she likes to incorporate in her books. She lives in North Cheshire, England, with her husband, two sons and an overweight cat called Vivaldi!