The Velveteen Principles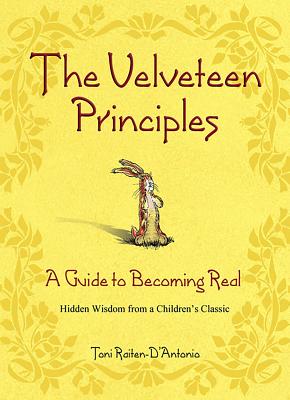 The Velveteen Principles
A Guide to Becoming Real Hidden Wisdom from a Children's Classic
Hci, Hardcover, 9780757302114, 200pp.
Publication Date: October 2004
* Individual store prices may vary.
Buy Now
or
Shop Local
Enter your zip code below to purchase from an indie close to you.
Description
In the tradition of The Tao of Pooh, a noted therapist shows how the wisdom of a children's classic can lead to a life of love, fulfillment and purpose. Who wouldn't want to go back to when life was simple and a stuffed animal could fix all your problems?
Botox parties. Extreme Makeovers. "Reality" TV. These are just some examples of how we have lost sight of something so basic yet so essential to true happiness: On our way to becoming status-seeking super-humans, we forgot how to be Real.
This charming gift book guides readers down a simple path to reclaiming joy, fulfillment and individuality, using an unconventional source-the children's classic The Velveteen Rabbit. By sharing the timeless insights and poignant quotes from the popular children's book, the author identifies 10 keys to becoming Real, with the promise that when you become Real you will love and be loved with all your strengths, weakness, faults and gifts. As the Skin Horse explains to the Velveteen Rabbit:
"Real isn't how you are made . . . It's a thing that happens to you. . . . Generally by the time you are Real, most of your hair has been loved off, and your eyes droop and you get loose in the joints and very shabby. But those things don't matter at all, because once you are Real you can't be ugly, except to people who don't understand."
Destined to be a classic in its own right, The Velveteen Principles delivers a simple yet profound message for the ages.
About the Author
Toni Raiten-D'Antonio, is a well-known psychotherapist with a thriving private practice in Suffolk County, Long Island. She is a professor of psychology and social work at Empire State College. Prior to becoming a therapist she worked in television and theater as both a performer and producer. She has two daughters and lives in New York with her husband, the Pulitzer Prize-winning writer Michael D'Antonio.