The Icing on the Cake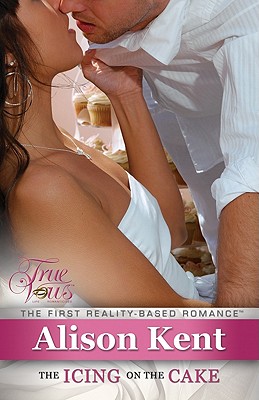 The Icing on the Cake
Hci, Paperback, 9780757315350, 264pp.
Publication Date: September 14, 2010
* Individual store prices may vary.
Buy at Local Store
Enter your zip code below to purchase from an indie close to you.
or
Not Currently Available for Direct Purchase
Description
The Icing on the Cake
Matchmaker, matchmaker, make me a match . . . dot com An online dating service is not Michelle Snow's idea of how to find love, but when the Big 3-0 hits, Michelle decides she has nothing to lose since she hasn't brought a date home in ten years, she's professionally burned out, and her climb up the corporate ladder has come at the expense of abandoning her sweet dream: to own a boutique cupcakery.
Todd Bracken, early thirties and a successful technology consultant, isn't exactly a player after being off the market for ten years, and pours himself into his dual passions of martial arts and home-sweet-home renovations. Only there's no one to come home to so he decides to give Match.com a try. Todd isn't so sure the Internet dating scene is his thing until a message pops up in the wee hours on a weekend night: 'I like your smile.' Todd likes a lot the whole package that glides into a French bistro in Washington, D.C.
It's serious mojo-at-first-sight but there's a glitch: Todd and Michelle live in different cities. Will love find its way in the digital age with a 'You've Got Mail' courtship when video cam kisses just aren't enough? And when Todd challenges Michelle to not only go for her dream but let him share it, will they be able to make it happen together despite obstacles more plentiful than a shower of rainbow sprinkles?
About the Author
Alison Kent was a born reader, but it wasn't until she reached 30 that she knew she wanted to be a writer when she grew up. Five years later, she made her first sale. Two years after that, she accepted an offer issued by the senior editor of Harlequin Temptation live on the 'Isn't It Romantic?' episode of CBS's "48 Hours". The resulting book, "Call Me", was a "Romantic Times" finalist for Best First Series Book.
With her first three Temptations on the shelf, she took a break from writing romance novels and spent a few months living one, finding her own hero and practicing every technique she'd learned from a lifetime of reading the best 'how-to' manuals around! She currently lives in Houston, Texas with her petroleum geologist husband and two rescue dogs, one a Hurricane Katrina survivor.
Alison's 2009 Harlequin Blaze, "A Long, Hard Ride", part of Harlequin's 60th Anniversary celebration, was nominated for a 2009 Reviewer's Choice Award for Best Harlequin Blaze of 2009. "Striptease", a 2003 release from Harlequin Blaze and part of her popular gIRL-gEAR series, was also an RT Reviewer's Choice Award nominee.
Her 2005 Kensington Brava release, "The Beach Alibi", was a nominee for the national Quill Awards, sponsored by Reed Business Information. Alison is also the author of "The Complete Idiot's Guide to Writing Erotic Romance "and a partner in the Access Romance author community and in DreamForge Media as a website designer.