Sweet 16 to Life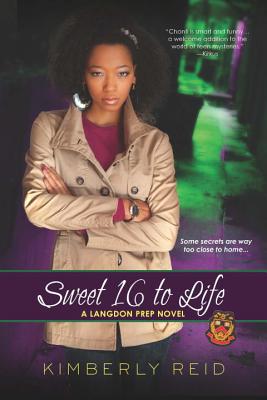 Sweet 16 to Life
Kensington Publishing Corporation, Paperback, 9780758267429, 233pp.
Publication Date: January 29, 2013
* Individual store prices may vary.
Buy Now
or
Shop Local
Enter your zip code below to purchase from an indie close to you.
Description
Thanks to skills learned from her undercover-cop mom, Chanti Evans has saved lives and exposed lies at her exclusive private school. But taking down Langdon Prepsters is one thing. Does she have what it takes to go up against hardcore criminals?
After a semester with Langdon's most rich and snobby, Chanti knows all too well that trust is tough to find and keep. So when her old hood friend, MJ, turns to her for help, Chanti is determined to protect her from vengeful gang member Lux. But that means mending fences with her irresistible ex-boyfriend, Marco, and enlisting his very reluctant assistance. And when Lux suddenly vanishes, Chanti and MJ become prime suspects. Now to clear their names, she must uncover secrets that will strike much too close to home, putting her place at Langdon--and her future--on the line. . .
"Watch out Nancy Drew. . .Chanti Evans from the 'hood is the hot new sleuth in town " --Simone Elkeles, "New York Times" bestselling author
"Chanti will show why you keep your friends close and your frenemies closer." --Ni-Ni Simone on "My Own Worst Frenemy"
"Chanti is smart and funny. . .a welcome addition to the world of teen mysteries." --"Kirkus.
About the Author
KIMBERLY REID is the author of the Langdon Prep young adult mystery series starting with My Own Worst Frenemy, and the Colorado Book Award-winning memoir No Place Safe. Most of Reid's family is in the crime-fighting business her mother was a homicide detective, and her husband runs a city courtroom so she can t help but write crime fiction, knowing she ll never run out of stories. She currently lives near Denver, Colorado, but her roots are firmlyplanted in Georgia clay and she still calls Atlanta home.