Hippo Goes Bananas!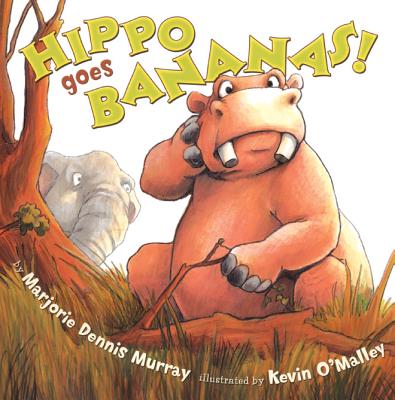 Hippo Goes Bananas!
Cavendish Square Publishing, Hardcover, 9780761452249, 64pp.
Publication Date: March 1, 2006
* Individual store prices may vary.
Buy at Local Store
Enter your zip code below to purchase from an indie close to you.
or
Not Currently Available for Direct Purchase
Description
One day, Hippo acts very strange. He bellows, spins in circles, and crashes into a tree. All of his friends think he has gone bananas But has he? Or does he just have a bad toothache? Kevin O Malley's bright marker and colored-pencil illustrations bring to life the animals of the Serengeti as Cuckoo Bird, Monkey, Leopard, Giraffe, Zebra, and Elephant try to figure out how to help their distraught friend. Their off-the-cuff solution brings this cheerful picture book to a humorous conclusion.
About the Author
Marjorie Dennis Murray is the author of several acclaimed books for children. She grew up in Pittsburgh, Pennsylvania, where at the age of three she was placed in an orphanage and remained there until she was 12. Eventually she attended the University of Pittsburgh, where she graduated with two degrees and high honors.
After working at several unfulfilling jobs, she discovered that she was an authentic "kid at heart," and that her true calling was to write books for children. She now works (very happily) as an assistant teacher in a preschool. She is very good at tying shoes, mixing paints, and helping children feel comfortable at school.
Marjorie Dennis Murray is the author of the very well-reviewed and popular picture book, Halloween Night; as well as Hippo Goes Bananas!, a Children's Choice Book of the Year; Don't Wake Up the Bear!, an International Reading Assoc. Choice; and one of Disney Online's Best Books of 2002, Little Wolf and the Moon.
KEVIN O'MALLEY is the co-author and illustrator of the popular Miss Malarkey series as well as the award-winning Once Upon a Cool Motorcycle Dude and the national bestseller Gimme Cracked Corn and I Will Share. He lives in Maryland. www.booksbyomalley.com