Barn Boot Blues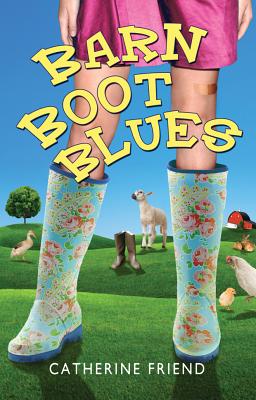 Barn Boot Blues
Cavendish Square Publishing, Hardcover, 9780761458272, 142pp.
Publication Date: October 2011
* Individual store prices may vary.
Buy Now
or
Shop Local
Enter your zip code below to purchase from an indie close to you.
Description
Meet Taylor McNamara. She's twelve. She's a city girl. But her parents have just moved her onto a sheep farm in the middle of nowhere. She's trying to get into the spirit of farming, but things aren t going very well. Meet the farm animals: 40 chickens, 20 sheep, 10 ducks, and 4 goats, one of which can pee on his own head. Taylor's job is to collect eggs every morning, which she can only do using an umbrella to catch the chicken poop. Meet the principal and kids in Taylor's new school: Taylor inadvertently breaks rules such as A skirt must be a full one inch longer than your fingertips. Kids tease her about her ugly barn boots and the chicken poop in her hair, yet they admire her pluck. Taylor struggles to adapt to her new life, but finds it hard to adjust to the farm's daily surprises, especially those that prove to be embarrassing at school. With the help of her friend Megan, Taylor embarks on a nearly disastrous plan to move her family back to the city. But one lonely night, in the barn, Taylor discovers that farming isn t all bad.
About the Author
Catherine Friend left a career in technical writing in Minneapolis to move with her spouse to a small farm in southeastern Minnesota. Her adult memoirs, Hit by a Farm and Sheepish, chronicle her many adventures and mishaps in the country. Her children s picture book, The Perfect Nest, was chosen by the Wall Street Journal as one of the best read-aloud books of 2007. While she s not always comfortable with every aspect of farming, Catherine is proud that she s learned to take the wool from her sheep s backs and knit it into very cool socks.