Fangirl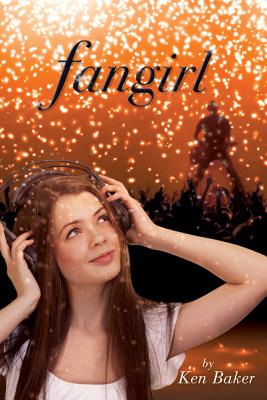 Fangirl
Running Press Kids, Paperback, 9780762443444, 271pp.
Publication Date: October 2, 2012
* Individual store prices may vary.
Buy at Local Store
Enter your zip code below to purchase from an indie close to you.
or
Buy Here
Description
A modern fairy-tale romance between a teenage girl and her teen pop idol.
About the Author
Ken Baker is the E! Entertainment Television's Chief News Correspondent. Ken has interviewed and reported on just about every major pop star in the world--all of whom he proudly has on his playlist. He lives (and writes) in Hermosa Beach, California. Follow him via Twitter @kenbakernow.
Praise For Fangirl…
Publishers Weekly
"[A] heart-racing, behind-the-music story of love and being true to oneself."

Ian Drew, Us Weekly Senior Editor
"This whimsical YA tome is about every young Belieber's biggest fantasy come true. A girl can dream? Yes."

Perez Hilton
"Fangirl may hospitalize you! It's hotter than Bieber fever! Must read!"

Kurt Schlosser, TODAY.com
"Baker gets inside the head and the heart of modern, celebrity-driven teen romance."

Jon M. Chu, Director of Justin Bieber: Never Say Never
"An irresistible wish fulfillment for all ages."

Kendall & Kylie Jenner
"We LOVE Fangirl. Once we started to read we couldn't put it down!!! Josie & Peter forever! #bigfansofFANGIRL"

Publishers Weekly
"Baker, a correspondent for E! Enter-tainment Television, makes his YA debut with a fun, pop culture–saturated romance filled with song lyrics, IM chats, text messages, and hashtags. Fourteen-year-old Josie Brant's loner life is turned upside-down when her BFF Ashley wins a contest using a song Josie wrote. The prize is meeting 16-year-old singing sensation Peter Maxx, and when Josie does, sparks fly. Peter and Josie begin to communicate via Twitter and, despite their disparate lives, connect over their shared passion for songwriting and help each other deal with parental difficulties (including divorce, arrest, and death) and the pressures of fame. When Josie and Peter reconnect in Las Vegas, their worlds collide disastrously. As Baker alternately focuses on Josie and Peter's points of view, it can sometimes feel as though he's #tryingtoohard to construct believable, of-the-moment teenage characters ("[Josie] wished she could Tweet her fifty-nine followers the news. #Winning!"), but readers should still enjoy this heart-racing, behind-the-music story of love and being true to oneself. Ages 12–up."

Young Adultish blog
"Perfect for the middle school set, Baker's writing is clever and the story's pace is quick and satisfying. Additionally, Baker totes takes contemporary teenspeak and pushes it to the extreme in a way that's fun for readers. Fangirl sucked me in."

Written by Brittan blog
"I loved this book. The writing was beautiful. The storyline and character were fun and entertaining. Ken Baker was able to make me feel like I was in the book and with the way it was written, it blew me away that he was able to achieve that."

Ten Cent Notes blog
"Fangirl stands out from many other celebrity-focused novels by its complete commitment to the characters at the center of the story. … This book completely captures crushes and all the angst, worry, and borderline-obsession that comes with them. It's a book I really couldn't put down; a huggable, obsession-worthy YA novel that you should probably definitely read."