The Making of the Great Communicator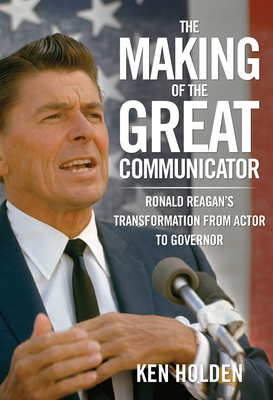 The Making of the Great Communicator
Ronald Reagan's Transformation from Actor to Governor
Lyons Press, Hardcover, 9780762778492, 269pp.
Publication Date: May 7, 2013
* Individual store prices may vary.
Buy at Local Store
Enter your zip code below to purchase from an indie close to you.
or
Not Currently Available for Direct Purchase
Description
One week after Ronald Reagan announced his candidacy for governor of California, the San Francisco Chronicle gibed: "It was simply a flagrant example of miscasting." Reagan was tanking, and his businessmen backers panicked. Their bold experiment was about to fail. Then a think-tank friend suggested the expertise of two UCLA social pyschologists. Kenneth Holden and Stanley Plog agreed to take the job only if they could have three full days alone with Reagan. The candidate and his backers agreed, and the three men disappeared into a Malibu beach house. Those three days remade the bumbling neophyte into an articulate, confident politician whose devastating sound bites shredded the opposition. Holden or Plog remained by Reagan's side for the rest of the campaign, feeding him information about California's problems, teaching him to handle the press, writing his position papers, and helping develop the programs he offered, all while battling factions of the campaign team who seemed determine to sabotage their own man. Not everyone who voted for Reagan supported his positions, but voters preferred his honesty and forthrightness to the waffling of other politicians. Reagan won by a landslide. Holden and Plog had shaped an actor into a governor, but they were also turning a governor into a president. Here is the untold story of how they did it.
About the Author
Ken Holden is Head of Department and Senior Lecturer in the Department of Economics and Accounting at the University of Liverpool. He is joint author of a number of books including The Economics of Wage Controls and Economic Forecasting: An Introduction, as well as over 60 research papers on applied economics.