Secrets of Greymoor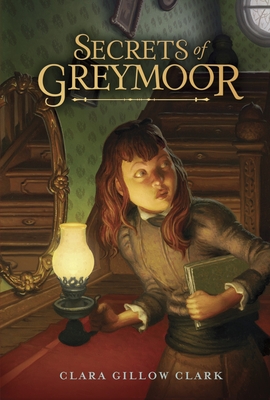 Secrets of Greymoor
Candlewick Press (MA), Hardcover, 9780763632496, 166pp.
Publication Date: February 2009
* Individual store prices may vary.
Not Currently Available for Direct Purchase
or
Shop Local
Enter your zip code below to purchase from an indie close to you.
Description
In this nineteenth-century mystery, a spunky girl strives to decipher a code in order to recover her family's lost fortune.

No one ever talks about Hattie's grandfather, who's been hidden in the Utica Insane Asylum ever since he squandered Grandmother's fortune and started hearing voices in the walls. When a telegram arrives with news of Grandfather's death, old wounds are reopened and financial ruin looms once again. But it's not until Hattie intercepts a threatening notice from the tax collector that she realizes they're in danger of losing everything — including the family estate. A mysterious book containing a code written by Grandfather leads Hattie to believe that Grandmother's fortune may not be lost after all, however, and though she works feverishly to crack the code, every step forward leads to another riddle. Are the contents of the book simply the ravings of a madman, or is it possible that there was more to Grandfather than met the eye?
About the Author
Clara Gillow Clark is the author of HILL HAWK HATTIE. She says of its sequel, HATTIE ON HER WAY, "Like Hattie, I attended a one-room school and lived in a rural area. Shortly after my father died, we moved to a town that seemed cold and frightening at first. In this new setting, I faced the challenge of being a tall misfit alongside petite girls who wore nice dresses and shiny shoes and knew the proper etiquette of birthday treats and valentines. Hattie's story is much tougher than my own, but we share many of the same emotional struggles, experiencing both loss and healing, and searching for sense and meaning in a topsy-turvy world."