Houndsley and Catina Plink and Plunk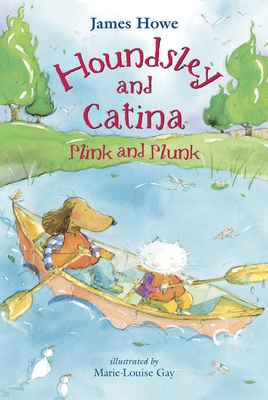 Houndsley and Catina Plink and Plunk
Candlewick Press (MA), Hardcover, 9780763633851, 42pp.
Publication Date: April 2009
* Individual store prices may vary.
Shop Local
Enter your zip code below to find indies closest to you.
Description
Houndsley loves to canoe. Catina loves to ride bikes. But when Houndsley takes Catina out canoeing, she chatters the whole time, drowning out the sounds Houndsley loves, like the call of birds or the plink and plunk of the paddles. And when Catina wants to go biking, Houndsley balks at going, even though Bert says he wants to come along. What is wrong with Catina? And what is wrong with Houndsley? Luckily, with Bert's help, they discover that the things you're afraid of are easier to do with a good friend or two at your side.
About the Author
James Howe is the acclaimed author of more than seventy books for young readers, including the much-lauded "Bunnicula "and its sequels. He lives in Yonkers, New York.
"From the Audiobook Download edition."
MARIE-LOUISE GAY has won awards, including the Governor General\s Award for her children\'s book illustrations.'