Diabolical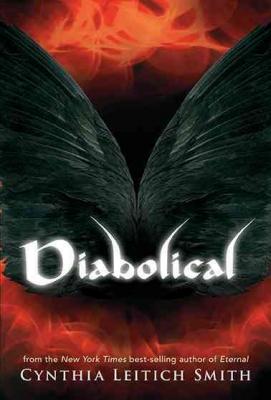 Diabolical
Candlewick Press (MA), Paperback, 9780763661434, 349pp.
Publication Date: February 12, 2013
* Individual store prices may vary.
Shop Local
Enter your zip code below to find indies closest to you.
Description
Prepare for a hell of a ride as Cynthia Leitich Smith calls on characters from her previous novels - and conjures up new ones - for a climactic showdown.

When "slipped" angel Zachary and his werewolf pal, Kieren, arrive under suspicious circumstances to a mysterious New England boarding school, they quickly find themselves in a hellish lockdown with an intriguing assortment of secretive, hand-picked students. Plagued by demon dogs, hallucinatory wall décor, a sadistic instructor, and a legendary fire-breathing monster, will they somehow manage to escape? Or will the devil have his due? Best-selling author Cynthia Leitich Smith unites heroes from the previous three novels in the Tantalize Series - including Zachary's girl, Miranda, and Kieren's love, Quincie - along with a fascinating cast of all-new characters for a suspenseful, action-packed clash between the forces of heaven and hell.
About the Author
Cynthia Leitich Smith has worked in law, public relations, and journalism. She is a mixed-blood member of the Muscogee (Creek) Nation. Ms. Smith lives in Austin, Texas, with her husband and a gray tabby. This is her first book.
Praise For Diabolical…
Runs full force on the fires of hell and the sword power of heaven... The ultimate showdown is a Harry Potter-worthy battle between good and evil-but with a welcome dose of devilish humor...Demonically inspired by Stoker's DRACULA and divinely imagined into the present day, the series blends supernatural adventure with real adolescent preoccupations, from homework to hormones.
—The Horn Book

If the HARRY POTTER and TWILIGHT series conceived a child, DIABOLICAL would be it. This supernatural story takes place at a mysteriously dangerous boarding school... Think Hogwarts. But move over Jacob, there is a new werewolf in town named Kieren. His girlfriend, Quincie, is a vampire and his best friend, Zachary, is a fallen angel who lost his wings when he revealed himself to a human teen and fell in love with her. Together, this menagerie of magical creatures pretend to enlist at this spooky academy in order to protect another friend, Lucy, who has recently enrolled and whose life may be in peril due to the supernatural shenanigans that occur... For readers who are thirsting for more dark, paranormal fiction, this novel fits the bill.
—VOYA