Rare Earth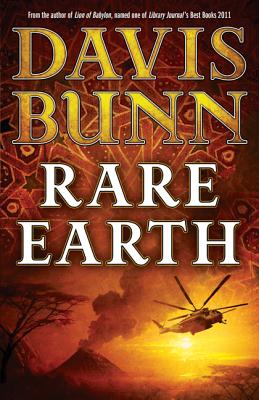 Rare Earth
Bethany House Publishers, Paperback, 9780764209062, 363pp.
Publication Date: July 1, 2012
* Individual store prices may vary.
Buy at Local Store
Enter your zip code below to purchase from an indie close to you.
or
Buy Here
Description
Davis Bunn Strikes Gold Once Again
Marc Royce stares down from the helicopter on the Rift Valley slashing across Africa like a scar. Tribal feuds, drought, and dislocation have left their devastation. And he sees a new wound--a once-dormant volcano oozing molten lava across the dry landscape--and clouds of ash obscure his vision. His undercover assignment is similarly obscured. Supposedly dispatched to audit a relief organization's accounts, Marc finds himself amid the squalor and chaos of Kenyan refugee camps caught in a stranglehold of corruption and ruthlessness.
But his true task relates to the area's reserves of once-obscure metals now indispensible to high-tech industry. The value of this rare earth inflames tensions on the world's stage as well as among warring tribes. When an Israeli medical administrator, Kitra, seeks Marc's help with her humanitarian efforts, they forge an unexpected link between impoverished African villages and another Silicon Valley rising in the Israeli desert. Precious metals and inventive minds promise new opportunities for prosperity, secure futures, and protection of valuable commodities from terrorists. As Marc prepares to report back to Washington, he seizes a chance to restore justice to this troubled land. This time, he may have gone too far.
About the Author
Davis Bunn is the author of over nineteen national bestsellers, and his books have sold over six million copies in sixteen languages. The recipient of three Christy Awards, Bunn currently serves as writer-in-residence at Oxford University.