Stuck Together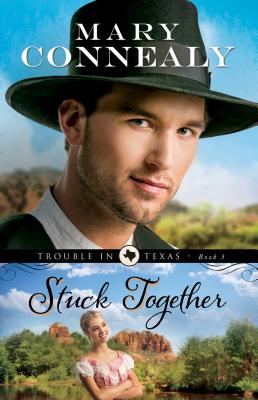 Stuck Together
Bethany House Publishers, Paperback, 9780764209161, 314pp.
Publication Date: June 2014
* Individual store prices may vary.
Buy Now
or
Shop Local
Enter your zip code below to purchase from an indie close to you.
Description
When a lawman who values order gets stuck with a feisty crusader who likes to stir things up, there's going to be trouble in Texas
Now that she's settled in town, Tina Cahill is determined to get Broken Wheel's saloon closed for good. To that end, she pickets outside the place every afternoon. Unfortunately, so far no one has paid any attention.
Vince Yates earned the nickname "Invincible Vince" because of his reputation for letting absolutely nothing stop him. But Vince is about to face his biggest challenge yet: his past has just caught up with him. His father, mother, and the sister he didn't know he had show up in Broken Wheel without warning. His father is still a schemer. His mother is showing signs of dementia. And his surprise sister quickly falls for one of Vince's best friends. Vince suddenly has a lot of people depending on him, and Tina doesn't approve of how he's handling any of them.
With nearly every other man in town married off, Vince finds himself stuck with strong-willed Tina over and over again. Of course, Tina is the prettiest woman he's ever seen, so if he could just get her to give up her crazy causes, he might go ahead and propose. But he's got one more surprise coming his way: Tina's picketing at the saloon has revealed a dark secret that could put everyone Vince loves in danger.
About the Author
Mary Connealy writes "romantic comedies with cowboys" and is celebrated for her fun, zany, action-packed style. She has over half a million books sold. She is the author of the popular series Wild at Heart, Kincaid Brides, Trouble in Texas, Lassoed in Texas, Sophie's Daughters, and many other books. Mary lives on a ranch in eastern Nebraska with her very own romantic cowboy hero. Learn more at www.maryconnealy.com.