Infernal Angels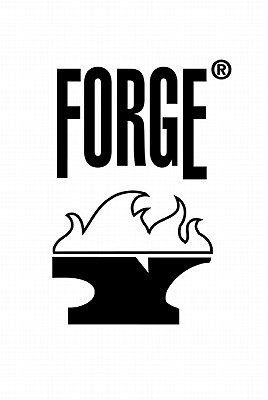 Infernal Angels
Forge Books, Hardcover, 9780765319555, 272pp.
Publication Date: July 5, 2011
* Individual store prices may vary.
Buy at Local Store
Enter your zip code below to purchase from an indie close to you.
or
Not Currently Available for Direct Purchase
Description
Break out the champagne—it's the twenty-first Amos Walker noir detective novel!

Much like author Loren D. Estleman, Detroit private investigator Amos Walker has long been reluctant to embrace technology—he only recently got his first cell phone. Walker is hired to do a twenty-first-century job—recovering HDTV converter boxes stolen from a retailer whose shop also does vintage resale business. Before long, the case turns old school: both a suspect and the man who lost the boxes are murdered, and Walker ends up working with both the local police and the feds. The converter boxes were being used to smuggle high-grade heroin that's been killing off junkies left and right, and it's up to Walker to track down the missing dope.

Old friends and even older enemies resurface before this story is done, and Walker has to take a few beatings if he wants to find out who has been trafficking the drugs and bring the crooks to justice. This old dog still has a few new tricks, and there hasn't been a case yet that Walker couldn't crack.
About the Author
LOREN D. ESTLEMAN is the author of more than sixty novels. He has""won four Shamus Awards, five Spur Awards, and three Western Heritage Awards, among others. He lives with his wife, author Deborah Morgan, in central Michigan, where he is currently working on a major novel about Al Capone.
Praise For Infernal Angels…
Praise for The Left-Handed Dollar, the latest Amos Walker novel newly released in 2010:

"Estleman proves conclusively that there's plenty of life left in the contemporary hard-boiled subgenre." —Publishers Weekly (starred review)

"The latest Walker novel features all the selling points that have made the series a touchstone for fans of hard-boiled crime fiction: irrepressible tough-guy dialogue, great plotting, vibrant Detroit milieu, and a hero who has whiskey on his breath and nicotine stains on his fingers." —Booklist

"Estleman's latest intricate and wholly enjoyable yarn is peppered with mob lore, Detroit history, and the ever-present one-liners. It is sure to please fans of urban mysteries as well as classic detective genre devotees. Strongly recommended." —Library Journal

"Estleman, one of America's best crime novelists, has produced a well-plotted, hard-boiled tale that's rife with mayhem and murder."—Lansing State Journal

Praise for American Detective, one of Publishers Weekly's 100 best books of 2007 and the nineteenth Amos Walker mystery:

"Estleman delivers some outstanding stuff on the hazards of the profession, including a bone-chilling stakeout on a lonely lake in the dead of night, that could come only from an old pro." —The New York Times Book Review

"Estleman turns Amos Walker loose in a plot and it's pure private eye all the way. In a great tradition, the gumshoe with an attitude. No one does it better." —Elmore Leonard, bestselling author of Get Shorty

"Loren D. Estleman is one of a handful of candidates for the title of true heir to Raymond Chandler and Ross MacDonald. He is a great 'American Detective' writer." —Max Allan Collins, bestselling author of Road to Perdition

"Estleman's prose is as gritty and compelling as ever as he lets fly razor-sharp dialogue, brings the Motor City to life and combines a whodunit plot with traditional noir action." —Publishers Weekly, starred review

"Normally I'm a voracious plot reader, burning through the pages for the action, but here, though the plot is nicely twisty, I'm more than happy to slow down enough to take in the scenery, colored by Amos' snappy comebacks and observations based on the bigger half of a life lived in other people's problems. Highly recommended." —GumshoeReview.com