Chrysanthe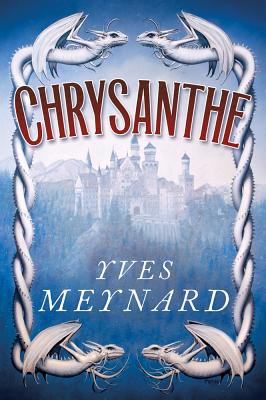 Chrysanthe
Tor Books, Paperback, 9780765330260, 496pp.
Publication Date: March 13, 2012
* Individual store prices may vary.
Buy Now
or
Shop Local
Enter your zip code below to purchase from an indie close to you.
Description
Christine, the princess and heir to the real world of Chrysanthe, is kidnapped as a small child by a powerful magician and exiled in a Made World that is a version of our present reality. In exile, supervised by her strict "uncle"(actually a wizard in disguise), she undergoes bogus memory recovery therapy, through which she is forced to remember childhood rape and abuse by her parents and others. She is terribly stunted emotionally by this terrifying plot, but at seventeen discovers it is all a lie. Christine escapes with a rescuer, Sir Quentin, a knight from Chrysanthe, in a thrilling chase across realities.
Once home, the magical standoff caused by her exile is broken, and a war begins, in spite of the best efforts of her father, the king, and his wizard, Melogian. And that war, which takes up nearly the last third of the work, is a marvel of magical invention and terror, a battle between good and evil forces that resounds with echoes of the great battles of fantasy literature.
About the Author
Yves Meynard was born in 1964, in the city of Qu?bec, lived most of his life in Montreal and has recently moved to Ottawa. He has been active in Qu?bec science fiction circles since 1986, serving as literary editor for the magazine Solaris from 1994 to 2001. He has published over thirty short stories in French and over a dozen in English. He is a multiple award winner, with several Bor?al and Aurora Awards, along with the Grand Prix de la Science-Fiction et du Fantastique Qu?b?cois, Qu?bec's highest award in the field.
He has published sixteen books in French and three in English: The Book of Knights, a Mythopoeic Award finalist, the massive novel Chrysanthe, and this volume.
He holds a Ph.D. in Computer Science from the Universit? de Montr?al and earns a living as a software developer.
Praise For Chrysanthe…
Praise for Book of Knights:
"Elegantly written and immensely enjoyable…pure delight."
—Cleveland Plain Dealer

"Here is literary alchemy of the highest order, resulting in seamless Art."
—Terence M. Green, author of Shadow of Ashland

"The author's lyrical style accentuates…this intensely compact tale of self-discovery. Transcending the fantasy genre, this novel belongs in most libraries."
—Library Journal

"A coming-of-age tale of a young man desperate to become a knight. Meynard's writing is deft, creating evocative imagery with the simplest language."
—Publishers Weekly