London Falling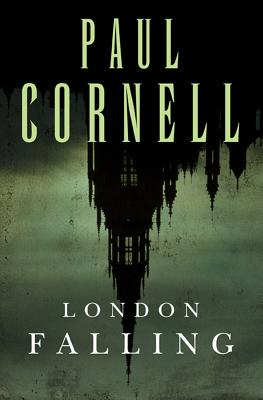 London Falling
Tor Books, Hardcover, 9780765330277, 402pp.
Publication Date: April 16, 2013
* Individual store prices may vary.
Not Currently Available for Direct Purchase
or
Shop Local
Enter your zip code below to purchase from an indie close to you.
Description
Police officers Quill, Costain, Sefton, and Ross know the worst of London or they think they do. While investigating a mobster's mysterious death, they come into contact with a strange artifact and accidentally develop the Sight. Suddenly they can see the true evil haunting London's streets.
Armed with police instincts and procedures, the four officers take on the otherworldly creatures secretly prowling London. Football lore and the tragic history of a Tudor queen become entwined in their pursuit of an age-old witch with a penchant for child sacrifice. But when London's monsters become aware of their meddling, the officers must decide what they are willing to sacrifice to clean up their city, in "London Falling "by Paul Cornell.
About the Author
Paul Cornell has been with Microsoft for five years, serving as an inside sales representative, a sales trainer, and a documentation specialist. For the last two-and-a-half years he has been working as a writer and an editor in Office User Assistance. He also currently works for the MSDN Online Office Developer Center and the Microsoft Office Business Intelligence initiative. His projects have included work on the Microsoft Office XP Visual Basic(r) for Applications Language Reference, the Microsoft Office XP Web Services Toolkit, the Microsoft Office XP Fabrikam 2.0 Solution Sample, and the Microsoft Data Analyzer Tutorial. He writes the \"Office Talk\" column for MSDN at http: //msdn.microsoft.com/columns/office.asp and contributes to the \"Office Power User Corner\" column for the Microsoft Office Assistance Center at http: //office.microsoft.com/assistance.
Praise For London Falling…
"Paul Cornell is a triple threat, the kind of writer other writers hate.  He writes award-winning short stories.  He writes epic television episodes for all your favorite BBC shows.  He writes kickass comic books and graphic novels. You'd think that would be enough for anyone, but no, not Paul... now he's gone and written a novel too!  I suspect it will be just as good as everything else he's written, and that's not fair at all.  No doubt this time next year he will be writing hit songs, radio plays, and ribald limericks, all of them first rate.  It's very annoying, but what can you do?  Aside from reading him. . . ."
—George R. R. Martin

"An irresistible blend of guns, gangsters, cops and monsters."
—Ben Aaronovitch, author of Midnight Riot

"Paul Cornell has written a truly ingenious police procedural which happens to be the best supernatural London story since Neverwhere."
—Seanan McGuire, New York Times bestselling author of Discount Armageddon