Approaching the Speed of Light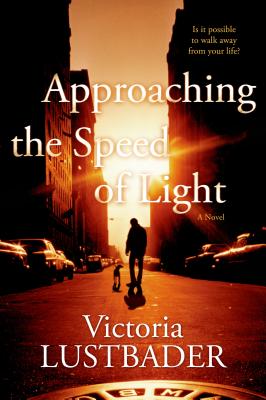 Approaching the Speed of Light
Forge, Hardcover, 9780765334909, 365pp.
Publication Date: August 13, 2013
* Individual store prices may vary.
Not Currently Available for Direct Purchase
or
Shop Local
Enter your zip code below to purchase from an indie close to you.
Description
It's said that the flapping of a butterfly's wing can start a chain reaction that leads to an unstoppable storm. In the same way, random twists of fate and transitory acts of kindness and cruelty can shape our destinies, just as we affect the people around us . . . sometimes in ways we can't possibly imagine.
Jody is a likable young man getting by in New York City at the turn of the millennium. On the surface, he seems to have it together, with friends, family, a decent job, and a steady string of girlfriends. But a secret history has left Jody scarred and broken inside, lacking faith in the future or himself. Like the ceaseless pull of a black hole, his buried secrets hold him back, defining him, until his trajectory crosses the path of three very different women, who, in their own ways, hold out the tantalizing possibility of healing, connection . . . or self-destruction.
VICTORIA LUSTBADER's "Approaching the Speed of Light" is a thoughtful, deeply moving tale about the things we cannot leave behind and how, sometimes, we have to go through the black hole to come out the other side.
About the Author
A former book editor, Victoria Lustbader became an author herself with her first novel, Hidden. She divides her time between Southampton, New York, and New York City.
Praise For Approaching the Speed of Light…
Praise for Victoria Lustbader:

"Victoria Lustbader has crafted a well-written and highly readable story that also serves as a profoundly intelligent exploration of love."
—Lisa Scottoline on Stone Creek

"Piercingly personal descriptions of love, loss and desperate attempts to plug life's gaps give Lustbader's second novel its emotional edge, while there's plenty of steam for romance readers."
—Publishers Weekly on Stone Creek

"Although themes of death and mourning, abandonment, and revenge run deep through Lustbader's second novel, her character's ultimate resolutions communicate reassuringly affirmative and promising messages."
—Booklist on Stone Creek

"A thoughtful exploration of the emotional intricacies of love lost, found and fought for. Graceful language and expertly shifting points of view grant readers an all-access pass to the thoughts and fear of each member of this complex love triangle."
—Dan's Hamptons on Stone Creek