Tomcat in Love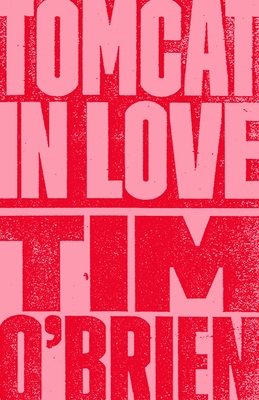 Tomcat in Love
Broadway Books, Paperback, 9780767902045, 368pp.
Publication Date: August 30, 1999
* Individual store prices may vary.
Buy at Local Store
Enter your zip code below to purchase from an indie close to you.
or
Buy Here
Description
A CLASSIC FROM THE "NEW YORK TIMES" BESTSELLING AUTHOR OF "THE THINGS THEY CARRIED"
In this wildly funny, brilliantly inventive novel, Tim O'Brien has created the ultimate character for our times. Thomas Chippering, a 6'6" professor of linguistics, is a man torn between two obsessions: the desperate need to win back his former wife, the faithless Lorna Sue, and a craving to test his erotic charms on every woman he meets.
But there are complications, including Lorna Sue's brother, Herbie, with whom she has an all-too-close relationship, and the considerable charms of Chippering's new love, the attractive, and of course already married, Mrs. Robert Kooshof, who may at last satisfy Chippering's longing for intimacy.
In "Tomcat in Love," Tim O'Brien takes on the battle of the sexes with astonishing results. By turns hilarious, outrageous, romantic, and deeply moving, this is one of the most talked about novels in years: a novel for this and every age.
About the Author
Tim O'Brien received the 1979 National Book Award in Fiction for Going After Cacciato. His novel The Things They Carried won France's prestigious Prix de Meilleur Livre Etranger and the "Chicago Tribune" Heartland Prize. His two most recent novels, In the Lake of the Woods and Tomcat in Love, were national bestsellers.
Praise For Tomcat in Love…
"Tomcat in Love is a wonderful novel, laugh-out-loud funny, one of the best books I've come across in years. . . . Go out and find a copy . . . now. It really is that good."
--Washington Post

"A great American novel."
--Atlanta Journal-Constitution

"Tim O'Brien knows cold the spiraling insularity of obsession. . . . Thomas Chippering . . . is wickedly realized. The agility and intelligence that created this pathos-ridden romantic make one marvel at Tim O'Brien's gifts."
--Boston Sunday Globe

"It's a plain fact; don't argue. Tim O'Brien can flat-out write. . . . Quirky and immensely satisfying. . . . After all the years of deadly serious writing, O'Brien has swung from the opposite side of the plate with Tomcat. He's hit a home run."
--Denver Post

"Wildly funny, accusingly poignant. . . . O'Brien has done a masterful job of depicting all those loose ends, those unmailed valentines, that final abiding question we have all . . . asked of the loved one who has left us behind."
--San Diego Union Tribune

"Like all comic novels, Tomcat is a complex affair that invites a complex response and offers a complex reward."
--The New York Times Book Review