Smart Women Finish Rich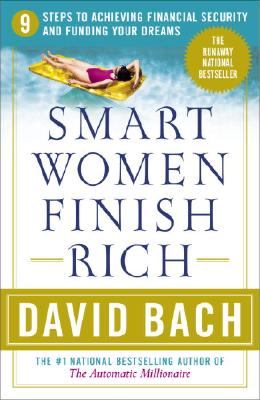 Smart Women Finish Rich
9 Steps to Achieving Financial Security and Funding Your Dreams
Crown Business, Paperback, 9780767910293, 352pp.
Publication Date: January 8, 2002
* Individual store prices may vary.
Buy Now
or
Shop Local
Enter your zip code below to purchase from an indie close to you.
Description
With hundreds of thousands copies in print around the world, "Smart Women Finish Rich, "by renowned financial advisor David Bach, has shown women of all ages and backgrounds how to take control of their financial future and finish rich. Whether you re working with a few dollars a week or a significant inheritance, Bach's nine-step program gives you tools for spending wisely, establishing security, and aligning money with your values. Plus, in this completely revised and updated edition, David Bach includes critical new long-term investment advice, information on teaching your kids about money, Internet resources, and new ways to attract greater wealth personal and financial into your life.
About the Author
David Bach is the author of the #1 national bestseller "The Automatic Millionaire" and the creator of the Automatic Millionaire and Finish Rich System. For 7 years, his "FinishRich" seminars have been the leading financial seminars in North America, being taught in over 2,000 cities by thousands of financial advisors. He has appeared in "The Wall Street Journal" and on "CNN". He is the host of his own nationally syndicated radio show, "Live Rich with David Bach". It is his mission to create 100,000 new Automatic Millionaires.