Straight Talking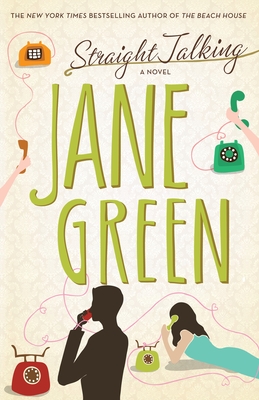 Straight Talking
Broadway Books, Paperback, 9780767915595, 320pp.
Publication Date: September 23, 2003
* Individual store prices may vary.
Buy Now
or
Shop Local
Enter your zip code below to purchase from an indie close to you.
Description
Meet Tasha—single and still searching. A producer for Britain's most popular morning show working under a nightmare boss, Tash is well-versed in the trials and tribulations of twenty-first century dating. She and her three best friends certainly haven't lived the fairy tale they thought they would: there's Andy, who's hooked on passion, but too much of a tomboy to have moved much beyond the beer-drinking contest stage; Mel, stuck in a steady but loveless relationship; and Emma, endlessly waiting for her other half to propose. Their love lives are only complicated by the sort of men who seem to drift in and out: Andrew—suave, good-looking and head over heels in love . . . with himself; Simon, who is allergic to commitment but has a bad-boy nature that's impossible to resist; and Adam—perfectly attractive, but too sweet to be sexy.

The bestselling first novel that launched Jane Green, one of the brightest stars in contemporary women's fiction, Straight Talking sets the record straight regarding the real world of dating, and follows the adventures of Tash and her friends as they search for fulfillment and the right kind of love. Funny, flirty, and ultimately tender, Straight Talking gets at the heart of modern romance.
About the Author
A former feature writer for the Daily Express in the UK, Green took a leap of faith when she left, in 1996, to freelance and work on a novel. Seven months later, there was a bidding war for her first book, Straight Talking, the saga of a single career girl looking for the right man. The novel was a hit in England, and Green was an overnight success. Most weekends see her cooking for a minimum of twenty people in her home in Westport, Connecticut, where she lives with her husband and their blended family. When she is not writing, cooking, filling her house with friends and looking after their animals, she is usually thanking the Lord for caffeine-filled energy drinks.
Praise For Straight Talking…
"Any woman who's suffered a relationship trauma, or simply lost her way in the
confusion of modern life, will die for this book . . . Wickedly funny, it may not improve your love life, but it will make you squeal with laughter." —Cosmopolitan

"Irritatingly accurate, Straight Talking is a hilarious and poignant look at love and sex." —Elle

"Sharp, funny, and packed with familiar situations for all those who've ever embarked on the dating game." —Tattler