Wildflowers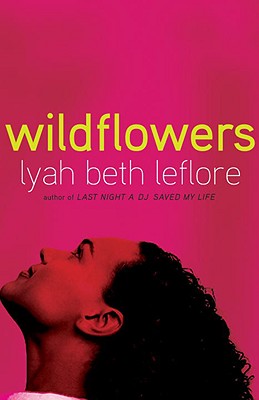 Wildflowers
Broadway Books, Paperback, 9780767921190, 364pp.
Publication Date: September 8, 2009
* Individual store prices may vary.
Buy at Local Store
Enter your zip code below to purchase from an indie close to you.
or
Not Currently Available for Direct Purchase
Description
Twenty-three dollars and eleven cents-that's all that thirty-five-year-old Chloe Davis Michaels has to her name after she is driven from her home and career as a jet-setting Hollywood publicist, desperate to protect her unborn child from her crazed newlywed husband. She thought she had it all. Now Chloe seeks refuge in her Midwestern hometown to "get prayed up" by the women in her family.
Chloe's impromptu homecoming takes us into the world of eight African-American women who make up the Davis clan-three mothers and five daughters, including Chloe, who soon discovers that the secrets she's been keeping about her own life don't compare to the secrets the other women in her family have been hiding.
As the bonds of family are tested, the women call upon their strong faith and spiritual teachings of deceased family matriarchs, MaMaw and Muh, in order to weather the storm.
With rippling boldness and crackling prose, "Wildflowers" is a beautifully written novel that explores the richness and complexity of the love between mothers and daughters.
About the Author
lyah beth leflore is the coauthor of "Cosmopolitan Girls," Having been a television producer and entertainment executive for over a decade, she's an insider's insider. Sean Combs, Biggie, Gerald Levert, Toni Braxton, and Mary J. Blige are among the numerous entertainers with whom she has developed professional and personal ties. She was an associate producer of the hit FOX television series "New York Undercover," and producer of UPN's "Grown Ups," She has worked at Uptown Entertainment and Alan Haymon Entertainment," "Lyah lives in Los Angeles.


Praise For Wildflowers…
Praise for Wildflowers

"LeFlore's expressive prose captures the diverse and elegant perspectives of the soulfully satisfying Davis women who gather to help L.A PR whiz Chloe recover from the painful loss of her miscarriage and her brief, disastrous marriage to con man Gregory Robinson III.  Chloe returns home to St. Louis to lick her wounds; waiting for her is her struggling artist mother, Joy Ann, and her sisters—Eve, who's dating a selfish boyfriend, and Fawn, who's supposedly happily married but is contemplating a torrid affair with her minister.  Other women in the Davis estrogen tree have plenty of problems, too, from health issues (some grave) to more fun-of-the mill matters finding their way in life.  LeFlore delivers an unmistakable message of solidarity, revealing how conflicts, when confronted together, provide solace and opportunity for growth."—Publisher's Weekly


"Tired of waiting 12 years for her true love to declare himself, 35-year-old Chloe Michaels succumbs to a whirlwind romance with another man.  Within months, she knows she has made a mistake in marrying him but is too proud to admit it until a miscarriage and escalating violence drive her from L.A. and her successful business back home to St. Louis.  In her hometown, she finds comfort, confusion, and tension among the strong-willed women of her family: her sisters, Eva and Fawn; her mother, Joy Ann; and her aunts, as well as the memories of family matriarchs.  Old hurts, including color complexes, bubble to the surface, and old secrets are loosed as the visit uncovers a host of problems: cheating and being cheated, a cancer scare, failing careers, money woes, self doubts, troubled children.  Each chapter is told through the perspective of a different woman, offering a spectrum of personalities and intertwined relationships as the women come to self-realization and an appreciation of their family ties."--Booklist

"A family of strong-willed African American women bands together to face some harsh realities.
Heartbroken and frightened after being abandoned by her mentally unstable husband of just a few months, Hollywood publicist Chloe Michaels heads to the one place she will always be welcome: her mother Joy Ann's small home in St. Louis. Staying with Joy Ann, a bohemian painter still struggling to get by, helps Chloe put her own problems in perspective.
Oldest sister Fawn leads the pampered life of a doctor's wife but inwardly lusts for her new pastor. Middle sister Eve is unhappily shacked up with the loutish Dale. Aunt Carol Jane is eating herself to death worrying about her daughter Ceci, a hard-partying single mom who displays no interest in dealing with her drug and alcohol habits. Billye Jean, Carol Jane and Joy Ann's sister, has a womanizing old coot of a husband and a middle-aged junkie son who lives on the streets. As Chloe tries to heal and plan a better future for herself, long-simmering family secrets bubble to the surface, bringing with them tensions and resentments going back decades. This leads to verbal fireworks, tragic losses, illegitimate babies and, eventually, prayers and forgiveness among the ladies. The men are for the most part weak-willed scoundrels, although Chloe meets a retired NBA player named Lance who shows some promise. LeFlore (Last Night a DJ Saved My Life, 2006, etc.) sometimes tries to do too much, and the many interconnected characters can be hard to keep track of, but this emotionally raw tale shows an authentic respect for female strength and black tradition.
Cathartic melodrama with some spiritual grounding." --Kirkus


"The 'perfect' life of a pregnant Chloe Davis Michaels changes when she flees Los Angeles to escape her violent husband.  Follow Chloe's lessons on love and spirituality as she finds strength in her family of women."-- Uptown

"An intimate family portrait exploring the fierce love, powerful bond, and intricate tapestry of the lives of African American mothers and daughters. Lyah Beth LeFlore's simple, yet richly detailed writing, skillfully molds wisdom, humor, love, sadness, and triumph through a panorama of distinctive voices."
 
–Shelby Stone, Golden Globe and NAACP Image Award winning producer of Boycott, Lackawanna Blues, and Life Support
 

"Lyah Beth LeFlore uses words to paint a picture of struggle, love, and faith. After reading this book I called my mother, my sister, and told my wife I love her!" 
–Reggie Rock Bythewood, screenwriter of Get On the Bus and co-writer of Notorious