The Werewolf's Guide to Life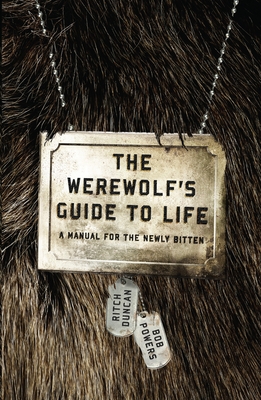 The Werewolf's Guide to Life
A Manual for the Newly Bitten
Broadway Books, Paperback, 9780767931939, 236pp.
Publication Date: September 15, 2009
* Individual store prices may vary.
Buy Now
or
Shop Local
Enter your zip code below to purchase from an indie close to you.
Description
Have you been attacked by a wolf-like creature in the last 30 days? Was it after the sun had set and under a full moon? If you answered, "yes" to both these questions, there's a very good chance that you were bitten by a werewolf. You now have less than a month before the full moon returns and with it your first transformation into a savage, bloodthirsty beast.
Survival is an option, but first, know this:
* Werewolves are real.
* The majority of lycanthropes who do not have access to this book die during or shortly after their first transformations, generally due to heart failure, gunshot wounds, exposure, drowning or suicide.
* Hollywood horror movies are NOT to be used as guides to living as a werewolf. Their goal is not to educate, but to entertain. As a result, they are largely ignorant of the realities of the condition.
* Ignorance creates monsters; lycanthropy does not.
* You are not a monster.
"The Werewolf's Guide to Life" cuts through the fiction and guides you through your first transformation and beyond, offering indispensable advice on how to tell if you're really a werewolf, post-attack etiquette, breaking the news to your spouse, avoiding government abduction, and how to not just survive, but thrive. You cannot afford to "not "read this book. Your very life depends on it.
About the Author


Bob Powers is the author of the book" Happy Cruelty Day! "He has performed at HBO's Aspen Comedy Festival, and is the creator of the Web site www.girlsarepretty.com. He lives in New York City.


Emily Flake is an award-winning illustrator, cartoonist, and writer. Her work appears in "Time", "The New Yorker", "The New York Times", "The Globe and Mail", "Forbes", "The Nation", and many others.