The Polite Revolution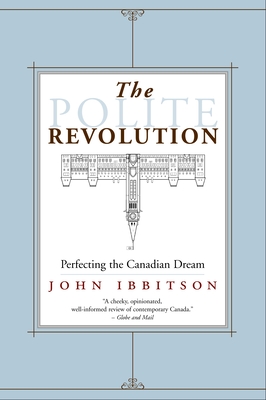 The Polite Revolution
Perfecting the Canadian Dream
McClelland & Stewart, Paperback, 9780771043178, 288pp.
Publication Date: October 17, 2006
* Individual store prices may vary.
Buy at Local Store
Enter your zip code below to purchase from an indie close to you.
or
Not Currently Available for Direct Purchase
Description
From one of this country's best and most controversial political writers, a searing blueprint for the Next Canada.
Five years into the twenty-first century, Canada is viewed as one of the most desirable nations in the world in which to live. Despite the worries of many Canadians our country's regional and linguistic divisions, our frequent identity crises Canada, it seems, has a lot of good things going for it.
The federal election of 2004, however, revealed new cracks in an already flawed political system. John Ibbitson argues that we have entered a new political era, that Canada has become a nation of solitudes the West, the English Centre, the French Centre, the East each of which has its own cultural and economic concerns, none of which are being sufficiently recognized by the major political parties. If we cling stubbornly to old methods of governance, he says, we risk losing all that the Confederation has achieved in its first 138 years.
In this compelling, and ultimately hopeful book, John Ibbitson dismantles the old ways of thinking about Canada's immigration, free trade, social, and defence policies. His ideas for the future of this country are daring a devolution of power and dollars from the federal to the provincial level, a revamping of medicare, a refashioning of the electoral system. They amount to no less than a revolutionary plan for the creation and defence of a new national dream.
"From the Hardcover edition.
About the Author
DARRELL BRICKER is CEO of Ipsos Global Public Affairs. At the Ipsos-Reid Corporation since 1990, Bricker holds a PhD in political science from Carleton University and is the co-author (with Edward Greenspon) of Searching for Certainty: Inside the New Canadian Mindset. He is the co-author (with John Wright) of Canuckology: From Dollars to Donuts-- Canada' s Premiere Pollsters Reveal What Canadians Think and Why. Follow him on Twitter @darrellbricker.