Each Man's Son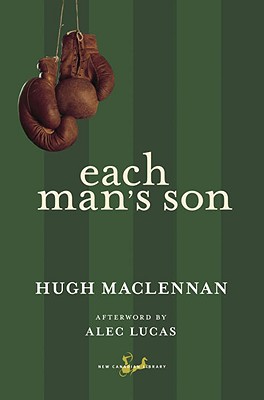 Each Man's Son
New Canadian Library, Paperback, 9780771093593, 294pp.
Publication Date: August 4, 2009
* Individual store prices may vary.
Shop Local
Enter your zip code below to find indies closest to you.
Description
In Each Man's Son, his fourth novel, Hugh MacLennan returns to his native Cape Breton to present life in a small mining community.

Dr. Daniel Ainslie, who ministers to the rough miners, yearns for a son, which he can never have. He comes to love young Alan MacNeil, the son of Mollie MacNeil and her absent husband, Archie, who deserted his family several years before to seek his fortune as a professional fighter. Now Archie returns, bitter and defeated, to wreak tragedy on his community.

Originally published in 1951, Each Man's Son, a stunning account of the rationalistic Ainslie and the animalistic MacNeil, moves inexorably towards its harrowing conclusion.


From the Paperback edition.
About the Author
Hugh MacLennan was born in Glace Bay, Nova Scotia in 1907. A novelist and essayist, he became a Rhodes Scholar at Oxford and later completed a PhD in classics at Princeton. He won the Governor General's Award more often than any other writer: three times for fiction and twice for non-fiction. His best-known novels are "Barometer Rising" (1941), "Two Solitudes" (1945), and "The Watch that Ends the Night" (1959). He died in 1990.