The Apple Orchard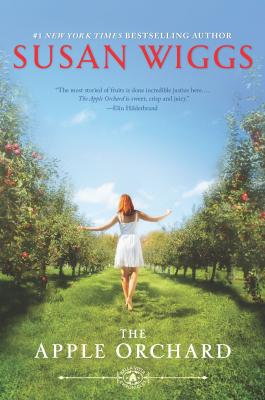 The Apple Orchard
Mira Books, Paperback, 9780778314967, 446pp.
Publication Date: April 29, 2014
* Individual store prices may vary.
Buy at Local Store
Enter your zip code below to purchase from an indie close to you.
or
Buy Here
Description
#1 New York Times bestselling author Susan Wiggs brings readers into the lush abundance of Sonoma County, in a story of sisters, friendship and the invisible bonds of history that are woven like a spell around us.
Tess Delaney makes a living returning stolen treasures to their rightful owners. She loves illuminating history, filling the spaces in people's hearts with stories of their family legacies.
But Tess's own history is filled with gaps: a father she never met, and a mother who spent more time traveling than with her daughter.
Then Dominic Rossi arrives on the doorstep of the San Francisco shop Tess hopes to buy, and he tells her that the grandfather she never knew is in a coma. Tess has been named in his will to inherit half of Bella Vista, a hundred-acre apple orchard in the magical Sonoma town called Archangel.
The rest is willed to Isabel Johansen. A half sister she hadn't heard of.
Isabel is everything Tess isn't: all softness to Tess's hard angles, warm and nurturing where Tess is tightly wound. But against the rich landscape of Bella Vista, with Isabel and Dominic by her side, Tess begins to discover a world filled with the simple pleasures of food and family, of the warm earth beneath her bare feet. A world where family comes first and the roots of history run deep.
"Wiggs tells a layered, powerful story of love, loss, hope and redemption."
Kirkus, starred review.
About the Author
The first romance Susan Wiggs ever read was Shanna by the incomparable Kathleen Woodiwiss, which she devoured while slumped behind a college vector analysis textbook. Armed with degrees from Texas and Harvard, and toting a crate of "keeper" books by Woodiwiss, Roberta Gellis, Laurie McBain, Rosemary Rodgers, Jennifer Blake, Bertrice Small, and anything with the words "flaming" and "ecstasy" in the title, she became a math teacher, just to prove to the world that she did have a left brain.
Susan's bestselling novels include The Charm School, which was voted one of RWA's Favorite Books of the Year. She is the proud recipient of three RITA(r) Awards for Lakeside Cottage, Lord of the Night, and The Mistress, and is often a finalist for the prestigious award. Her books appear regularly on numerous "Best Of" lists and bestseller lists throughout the world.