Going Twice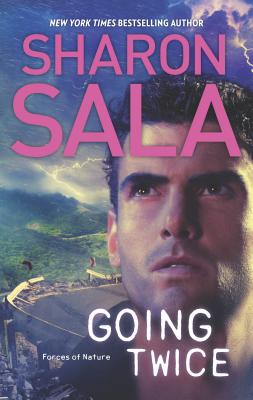 Going Twice
Mira Books, Mass Market Paperbound, 9780778315926, 379pp.
Publication Date: January 28, 2014
* Individual store prices may vary.
Shop Local
Enter your zip code below to find indies closest to you.
Description
"New York Times" bestselling author Sharon Sala enters the eye of the maelstrom as death and disaster stalk Tornado Alley--aided by an obsessive madman.
As bodies pile up in the wake of a storm--stripped, tortured and grimly posed--authorities must admit the unthinkable. The serial killer dubbed the Stormchaser has returned following a tornado and taken it upon himself to bring the death toll up to where he believes it belongs.
FBI investigator Wade Luckett is back on the case, assisted by an agent Wade knows professionally and personally: his ex-wife, Jo. Neither time nor the tragedy that tore them apart have blunted the ache Wade feels for brave, beautiful Jo. And though she tries to deny it, she feels the same. But the stirrings of renewed romance will have to wait until they catch a killer.
The Stormchaser has no intention of getting caught. He's set his sights on a new victim. Jo can forget about the lifetime she dreams of spending with Wade. She'll be lucky to see another day.
About the Author
With over fifty books in print, award-winning author Sharon Sala, who also writes as Dinah McCall, still has to remind herself from time to time that this isn't a dream.
She learned to read at the age of four and has had her nose in a book ever since. Her introduction into romance came at an early age through the stories of Zane Gray, Grace Livingston Hill and Emily Loring. Her pride in contributing to the genre is echoed by the letters of her fans.
She's a four-time RITA finalist, Winner of the Janet Dailey Award, three-time Career Achievement winner from Romantic Times magazine, four-time winner of the National Reader's Choice Award and five-time winner of the Colorado Romance Writer's Award of Excellence, as well as numerous other industry awards.
Her books are regularly on bestseller lists, such as the New York Times extended list, USA Today, Publishers Weekly, Waldenbooks mass market, and many others.
She claims that, for her, learning to read was a matter of evolution, but learning to write and then being published was a revolution. It changed her life, her world and her fate.