The Good Liar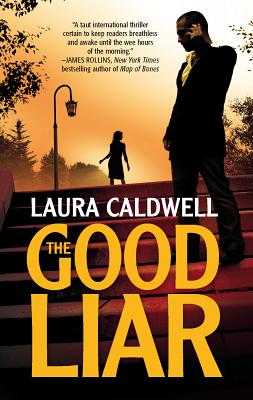 The Good Liar
Mira Books, Mass Market Paperbound, 9780778325017, 407pp.
Publication Date: December 2007
* Individual store prices may vary.
Shop Local
Enter your zip code below to find indies closest to you.
Description
Kate Livingston and Liza Kingsley have been best friends since their childhood in the suburbs of Chicago. They know everything about each other. Or do they?
When Liza sets up the newly divorced Kate with Michael Waller, an elegant man sixteen years her senior, neither woman expects Kate to fall for him so soon. The relationship is a whirlwind that enthralls Kate...and frightens Liza. Because Liza knows she may have introduced Kate to more than her dream man; she may have unwittingly introduced her to a dangerous world of secrets.
And yet Kate marries Michael and follows him to a French-Canadian town called St. Marabel, where she begins to suspect that Michael isn't exactly who he seems. As each new suspicion arises, Kate finds herself investigating her husband, but what she doesn't know is that she's about to steer her friendship with Liza on a collision course that will race from the U.S. to Russia and from Canada to Brazil, and the betrayals she uncovers could cause the end of all of them.
About the Author
Laura Caldwell, a former trial lawyer, is currently a professor and Distinguished Scholar in Residence at Loyola University Chicago School of Law. She is the author of eleven novels and one non-fiction book. She is a nation-wide speaker and the founder of Life After Innocence, which helps innocent people begin their lives again after being wrongfully imprisoned. Laura has been published in thirteen languages and over twenty countries. To learn more, please visit www.lauracaldwell.com.