Against the Law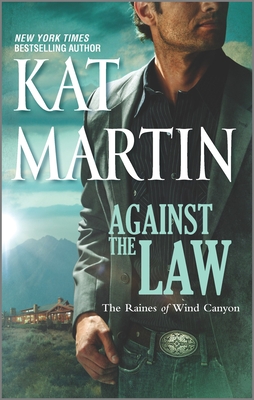 Against the Law
Mira Books, Mass Market Paperbound, 9780778329404, 409pp.
Publication Date: February 2011
* Individual store prices may vary.
Shop Local
Enter your zip code below to find indies closest to you.
Description
At thirty-two Dev is "mostly retired" from Raines Investigations, content to run operations from his sprawling Arizona home. But Dev has never been able to say no to a beautiful woman, so when Lark Delaney comes to him for help, the former U.S. Army Ranger from Wind Canyon gets back in the game.
Lark is sexy, successful and dedicated to tracking down the baby girl her sister gave up for adoption. It should be a straightforward case, but it's not long before Dev uncovers a shady adoption ring and worsethe child's parents have been murdered and the little girl has been taken.
As the case grows dangerous and Lark needs him more than ever, Dev can't ignore his growing attraction for her. He also can't trust his judgment with women or the emotions he's long-since buried. But there's a chance, if he gets this right and saves Lark's niece, that he'll end up saving himself, too.
About the Author
Kat Martin is the New York Times bestselling author of more than fifty historical and contemporary romance novels. To date she has over 13 million copies of her books in print in seventeen countries, including Sweden, France, Russia, Spain, Japan, Argentina, Poland, and Greece. Kat and her husband, author Larry Jay Martin, live on their ranch outside Missoula, Montana, and spend winters at their beach house in California. Kat invites you to visit her website at www.KatMartin.com.