The Horsemaster's Daughter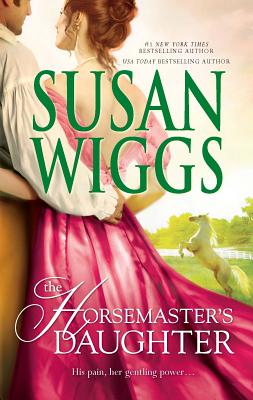 The Horsemaster's Daughter
Mira Books, Mass Market Paperbound, 9780778329572, 424pp.
Publication Date: February 1, 2010
* Individual store prices may vary.
Not Currently Available for Direct Purchase
or
Shop Local
Enter your zip code below to purchase from an indie close to you.
Description
Once a privileged son of the South, Hunter Calhoun now stands a widower shadowed by the scandal of his wife's death. Burying himself in his success with breeding Thoroughbred racehorses, he's left his family to crumble and forgotten how to comfort his grieving children.
When a prized stallion arrives from Ireland crazed and unridable, Hunter is forced to seek help for the beast. Removed from the world of wealth and social privilege, Eliza Fylte has inherited her father's famed gift for gentling horses. And when Hunter arrives with his wild steed, her healing spirit reaches further yet, drawing her to his shattered family and to the intense, bitter man who needs her, just as she needs him.
Eliza understands what Hunter refuses to see-that love is the greatest healer of all. But can her kind, humble being manage to teach such an untethered man what truly matters in life?
About the Author
The first romance Susan Wiggs ever read was Shanna by the incomparable Kathleen Woodiwiss, which she devoured while slumped behind a college vector analysis textbook. Armed with degrees from Texas and Harvard, and toting a crate of "keeper" books by Woodiwiss, Roberta Gellis, Laurie McBain, Rosemary Rodgers, Jennifer Blake, Bertrice Small, and anything with the words "flaming" and "ecstasy" in the title, she became a math teacher, just to prove to the world that she did have a left brain.
Susan's bestselling novels include The Charm School, which was voted one of RWA's Favorite Books of the Year. She is the proud recipient of three RITA(r) Awards for Lakeside Cottage, Lord of the Night, and The Mistress, and is often a finalist for the prestigious award. Her books appear regularly on numerous "Best Of" lists and bestseller lists throughout the world.