Into the Free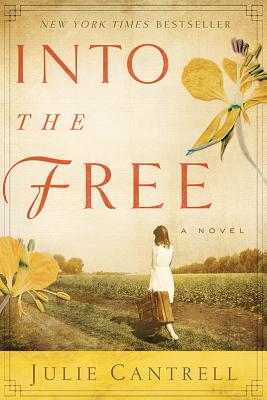 Into the Free
David C Cook, Paperback, 9780781404242, 368pp.
Publication Date: February 1, 2012
* Individual store prices may vary.
Buy at Local Store
Enter your zip code below to purchase from an indie close to you.
or
Not Currently Available for Direct Purchase
Description
"Just a girl. The only one strong enough to break the cycle."
In Depression-era Mississippi, Millie Reynolds longs to escape the madness that marks her world. With an abusive father and a "nothing mama," she struggles to find a place where she really belongs.
For answers, Millie turns to the Gypsies who caravan through town each spring. The travelers lead Millie to a key that unlocks generations of shocking family secrets. When tragedy strikes, the mysterious contents of the box give Millie the tools she needs to break her family's longstanding cycle of madness and abuse.
Through it all, Millie experiences the thrill of first love while fighting to trust the God she believes has abandoned her. With the power of forgiveness, can Millie finally make her way into the free?
Saturated in Southern ambiance and written in the vein of other Southern literary bestsellers like "The Help" by Kathryn Stockett and "Crooked Letter, Crooked Letter" by Tom Franklin, Julie Cantrell has created in "Into the Free" now a "New York Times" Best Seller a story that will sweep you away long after the novel ends.
About the Author
Julie Cantrell is the New York Times and USA Today bestselling author of Into the Free, the 2013 Christy Award winning Book of the Year and recipient of the Mississippi Library Association s Fiction Award. Cantrell has served as editor-in-chief of the Southern Literary Review and is a recipient of the Mississippi Arts Commission Literary Fellowship. Her second novel, When Mountains Move, won the 2014 Carol Award for Historical Fiction and, like her debut, was selected for several Top Reads lists. Visit her online at juliecantrell.wordpress.com, Facebook: juliecantrellauthor, and Twitter: @JulieCantrell.
Praise For Into the Free…
"A visceral and gripping journey of a young woman's revelations about God and self, this novel will surely excite any reader who appreciates a compelling story about personal struggle and spiritual resilience."
Publishers' Weekly
"Julie Cantrell beautifully renders a vivid past, but her subjects are immediate and eternal—family secrets, love's many losses, revenge and revelation, and finally redemption. Her characters may buck and brawl and bray against the notion of God in their lives, but there's no denying He continues to send them into each other's path, and Cantrell masterfully introduces them to one another in her wonderfully woven narrative. This book is full of insightful detail and wondrous turns, with an ending that moves in all directions through time like God's grace."
Mark Richard, author of House of Prayer No. 2

"Exquisitely written, Julie Cantrell has created a haunting story that will linger in your heart long after you've turned the last page."
Karen White, New York Times bestselling author of The Beach Trees