Keith Richards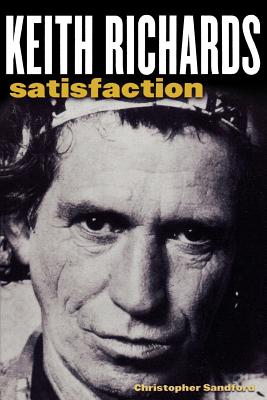 Keith Richards
Satisfaction
Carroll & Graf Publishers, Paperback, 9780786713684, 370pp.
Publication Date: February 1, 2004
* Individual store prices may vary.
Buy Now
or
Shop Local
Enter your zip code below to purchase from an indie close to you.
Description
When he first came before a judge in the 1960s, Keith Richards heard himself described as "a moron" and read newspaper headlines announcing UGLY LOOKS! UGLY SPEECH! UGLY MANNERS! Yet Richards's strangely flamboyant personality, filled with eccentricities and contradictions, suggested a more complex character than the "elegantly wasted" junkie who wrote and played the Rolling Stones' best-known songs. In an industry notorious for its high burnout rate, Keith Richards remains a legendary survivor. This candid look at the Rolling Stones legend is being published in conjunction with Richard's sixtieth birthday celebration. Keith Richards: Satisfaction looks at the career of a man who was as admired as he was feared. In this behind-the-scenes story, employing dozens of new sources, the author charts the life and music of the shy, half-educated boy from Dartford, the writer of pop classics like "(I Can't Get No) Satisfaction," "Ruby Tuesday," and "Brown Sugar"; the kohl-eyed drug addict slumped on his mattress throne at the Ritz Hotel, and the more recently contented family man who nonetheless continues to be rock's most indomitable living practitioner. It's a hard, fast, sometimes shocking saga of a flawed but wildly creative life.
About the Author
Christopher Sandford has published acclaimed biographies of Kurt Cobain, Steve McQueen, Eric Clapton, Mick Jagger, David Bowie, Paul McCartney, Keith Richards, Bruce Springsteen and Roman Polanski. He is also the author of "Masters of Mystery: The Strange Friendship of Arthur Conan Doyle and Harry Houdini. "He has worked as a film and music writer and reviewer for over 20 years, and frequently contributes to newspapers and magazines on both sides of the Atlantic. "Rolling Stone" has called him "the pre-eminent author in his field today." Sandford divides his time between Seattle and London.