Monstering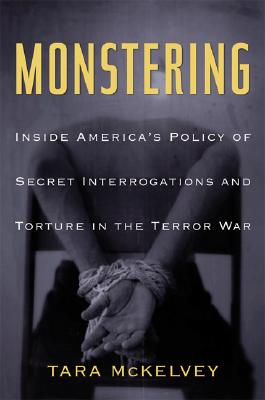 Monstering
Inside America's Policy of Secret Interrogations and Torture in the Terror War
Basic Books, Hardcover, 9780786717767, 336pp.
Publication Date: April 1, 2007
* Individual store prices may vary.
Buy at Local Store
Enter your zip code below to purchase from an indie close to you.
or
Not Currently Available for Direct Purchase
Description
In April 2004, the Abu Ghraib photographs set off an international scandal. Yet until now, the full story has never been told. Tara McKelvey — the first U.S.journalist to speak with female prisoners from Abu Ghraib — traveled to the Middle East and across the United States to seek out victims and perpetrators. McKelvey tells how soldiers, acting in an atmosphere that encouraged abuse and sadism, were unleashed on a prison population of which the vast majority, according to army documents, were innocent civilians.
Drawing upon critical sources, she discloses a series of explosive revelations: An exclusive jailhouse interview with Lynndie England connects the Abu Ghraib pictures to lewd vacation photos taken by England's boyfriend Charles Graner; formerly undisclosed videotapes show soldiers "Robotripping" on cocktails of over-the-counter drugs while pretending to stab detainees; new material sheds light on accusations against an American suspected of raping an Iraqi child; and first-hand accounts suggest the use of high-voltage devises, sexual humiliation and pharmaceutical drugs on Iraqi prisoners. She also provides an inside look at Justice Department theories of presidential power to show how the many abuses were licensed by the government.