New York 1609-1776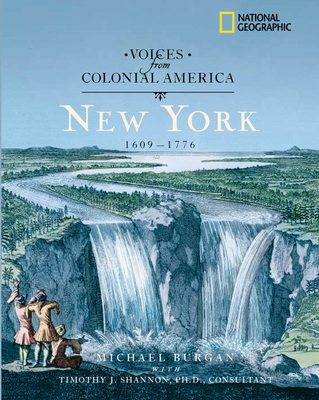 New York 1609-1776
National Geographic Society, Hardcover, 9780792263906, 109pp.
Publication Date: April 11, 2006
* Individual store prices may vary.
Buy at Local Store
Enter your zip code below to purchase from an indie close to you.
or
Buy Here
Description
Believe it or not, New York's past was as wild, exciting, and contentious as its present. It's hard to imagine now that New York City was once a wilderness, but Manhattan takes its name from an Algonquian Indian word meaning "hilly island." Henry Hudson's haul of fine furs convinced the Dutch to establish their colony at the gateway to the New World, and the island was bought from the Native Americans.


Once settled, New York soon became the crucible of commerce in America, and the steely spirit of New Yorkers was forged fast. The narrative of New York has been marked ever since with the spirit of its inhabitants' fierce independence and individuality.

National Geographic supports K-12 educators with ELA Common Core Resources.
Visit www.natgeoed.org/commoncore for more information.
About the Author
Formerly an editor at the educational publisher 'Weekly Reader', Michael Burgan has been a freelance writer for 17 years. He has written more than 250 books for children and young adults, specializing in U.S. history, geography, and biographies of world leaders. He has also written fiction and adapted classic novels. Burgan has won several awards for his writing, and his plays for adult audiences have been staged across the United States. He graduated from the University of Connecticut with a BA in history. He currently resides in Santa Fe, New Mexico with his cat Callie.

Timothy J. Shannon is an associate professor of history at Gettysburg College. He is the author of "Indians and the Colonists at the Crossroads of Empire" as well as numerous scholarly articles.